8 min read
How Peer Tutoring Work Builds NACE Career Competencies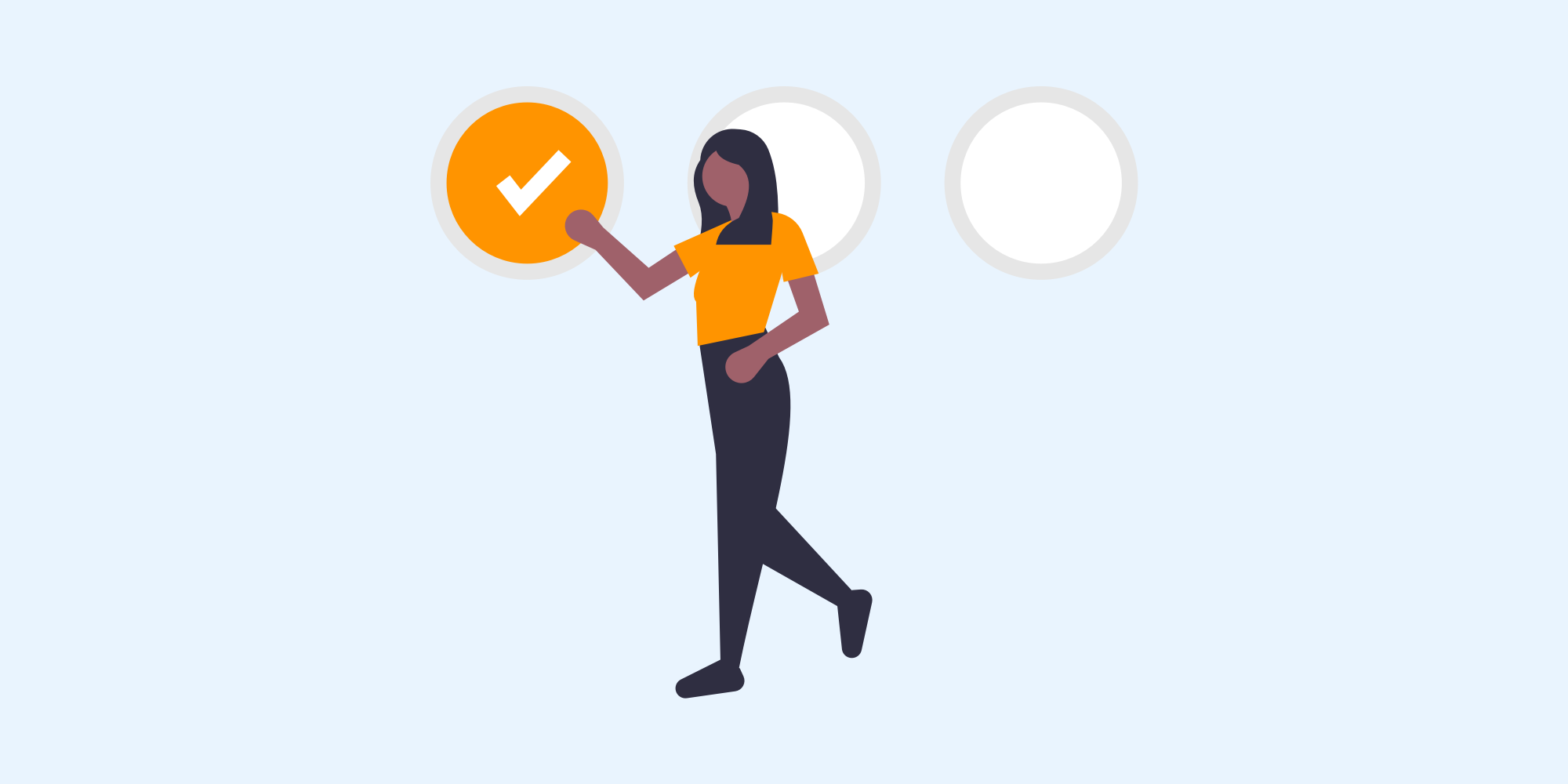 We usually think of tutoring in terms of the help it provides for students on the receiving end. When it comes to peer tutoring, however, there is a dual impact because the student doing the tutoring develops essential skills that will serve them for years to come.
There are many ways to explore the topic of career preparation, but NACE offers an important perspective to consider. Their definition of career readiness and career competencies reminds us that campus employment should serve a larger purpose than a weekly paycheck for students.
NACE defines career readiness as "the attainment and demonstration of requisite competencies that broadly prepare college graduates for a successful transition into the workplace." This is important to consider because there's a major disconnect between employer expectations and student proficiency. In fact, NACE found that only 56.8% of employers believe that students are proficient critical thinkers, though 100% of them believe that critical thinking is important.
The NACE framework encourages campuses to be mindful of eight career competencies as they develop their programs, courses, and services to meet workforce needs. Under the right conditions, peer tutoring employment can become an enriching environment of experiential learning that helps students develop these very competencies, as noted by the Education Testing Service (ETS). Here's a look into how peer tutoring work touches on each of them.
Critical Thinking/Problem Solving
Critical thinking and problem solving skills are at the forefront of what we expect the college experience to develop in students. Employers share this same expectation. Opportunities in and out of the classroom that let students "exercise sound reasoning to analyze issues, make decisions, and overcome problems" help them hone this skill and become career ready. Peer tutors already tend to have strong critical thinking and problem solving skills, as evidenced by their academic success, but their role in modeling this for other students furthers their development in this area.
This NACE competency also focuses on a student's proficiency in gathering and evaluating information, as well as their ability to demonstrate "originality and inventiveness." Students who work as peer tutors shine in this area. They have become proficient at gathering and evaluating information in their own courses and are now showing other students how to do the same. Furthermore, their originality and inventiveness get strengthened as they find different ways to explain concepts by adapting to each student's unique learning style and needs.
Oral/Written Communications
NACE defines this competency as the ability to "articulate thoughts and ideas clearly and effectively in written and oral forms to persons inside and outside of the organization." This includes public speaking and the ability to express ideas in writing.
In a campus employment opportunity like peer tutoring, students get to practice their ability to communicate "inside and outside the organization" by serving as a liaison between their student and the larger campus community. For example, peer tutors are typically adept at seeking help from professors and can advise the students they work with on how to best speak with faculty. Knowing both the student experience and the expectations of a given course or instructor, they are able to strategically bridge the gap between the two.
Of course, tutoring itself is largely based on effective communication. With every session, peer tutors exercise their ability to articulate material effectively as they help their students reach higher levels of understanding. Peer tutors who are working with students in courses that include a great deal of writing are able to "pay it forward" with their written communication skills by helping others strengthen their own proficiency in this area.
Teamwork/Collaboration
It's no secret that employers look for candidates who can "build collaborative relationships with colleagues and customers" in the way that NACE describes. Working within a team structure that includes people of diverse cultures, races, ages, genders, religions, lifestyles, and viewpoints provides a rich and unparalleled experience. Successfully working with others is absolutely critical for today's global workforce.
Peer tutoring work is a natural collaboration between a tutor and student, where the tutor's success is entirely dependent upon their ability to help their teammate succeed. Peer tutors may also collaborate with other tutors, tutoring center staff, professors, or teaching assistants to better serve students. Additionally, they can further develop their collaborative team-building skills if they are given the opportunity to tutor groups of students in addition to their individual sessions.
Digital Technology
If peer tutoring work on your campus is powered by technology, your institution is primed to help students develop their digital technology competency. With a seamless incorporation of digital technology into campus employment, peer tutoring work can emerge as the front-runner among campus job opportunities that advance student fluency in technology. Even better, its value is two-fold as both peer tutors and students being tutored engage with the technology to facilitate their tutoring relationships.
Tutoring work powered by digital technology also prepares students for the future of gig work, since technology is such a core component of how these gigs operate. Beyond streamlining operations to provide more accessible support for more students, integrating modern technology into peer tutoring programs helps campuses stay current with larger global trends like that of the sharing economy.
Leadership
We've already established that tutors are student leaders. Peer tutoring work demands and cultivates leadership skills that will be incredibly valuable in the workplace. In fact, NACE includes leadership as one of its core competencies because employers look for candidates who know how to leverage the strengths of others, using their interpersonal skills to coach and develop them for success. This is exactly what a tutor does for each and every student they assist.
Peer tutoring work, then, cultivates career-ready graduates who are prepared to continue building their strong leadership skills. A tutor's ability to manage the pacing and workload of tutoring sessions, lead the relationship, set a positive tone, and build rapport all point towards the "empathetic skills" NACE talks about with leadership. This combination of guidance, motivation, and empathy put tutors far ahead of the pack when it comes to this competency.
Professionalism/Work Ethic
All employment opportunities give students the chance to develop their professionalism and work ethic. This is especially true if the employment comes with built-in professional development. For example, tutoring programs that include CRLA certified training or supervisors who deliver exceptional mentorship with an Iowa GROW style approach help inspire tutors to develop a purposeful work ethic.
Tutoring work that mirrors the gig economy can also help students develop personal accountability and effective work habits. The flexibility and independence associated with these tech-powered, entrepreneurial jobs demand that workers learn to manage their time well. Online platforms that allow students to rate and review their tutors keep those tutors focused on working productively with others and ensure consistent self-reflection.
Tutors are also in a position to demonstrate integrity and ethical behavior, which is part of this competency that is expected in all academic work. In addition, tutors model this for the students they help and show them how to learn from their mistakes.
Career Management
Tutoring can certainly help students develop the NACE competency of career management. This is especially true if the role is intentionally designed to help them know how to talk about their tutoring work with future employers. An inability to articulate this experience in a way that connects with prospective employers limits the extent to which students can capitalize on the other skills they have been building.
We already explored how a supervisory approach like that of Iowa GROW adds depth to the professional development tutors can receive in their roles. Support like this can also help students learn how to talk about their tutoring work experience in a way that reflects their strengths and demonstrates why they would be a good fit for a prospective role.
Additional partnerships with career services can go further in helping tutors become proficient at career management. Specifically, career management includes the ability of a person to explore job options, understand the steps necessary to pursue opportunities, and knowing how to self-advocate in the workplace. These skills are better developed with supervisory support, so tutoring roles that include career guidance are especially impactful.
Global/Intercultural Fluency
Peer tutors work closely with other students in a manner that is much more personal than a transactional exchange. Relationship-driven tutoring builds meaningful connections between tutors and students. A tutor's ability to demonstrate and strengthen their global/intercultural fluency aids them in this process. By working to help support a diverse student body, peer tutors develop a better understanding of how to value, respect, and learn from people who come from a different background than they do.
Of course, simply being exposed to people from diverse backgrounds is not always enough to cultivate intercultural fluency. As such, tutoring work that includes diversity and inclusion training helps these students serve their campus community with a more informed and developed approach. The ability to demonstrate openness, inclusiveness, sensitivity, and appreciation for individual differences enables tutors to better serve their fellow students. Furthermore, these skills will help them become successful in the global workforce.