3 min read
Marissa Bastian — Partner Success Specialist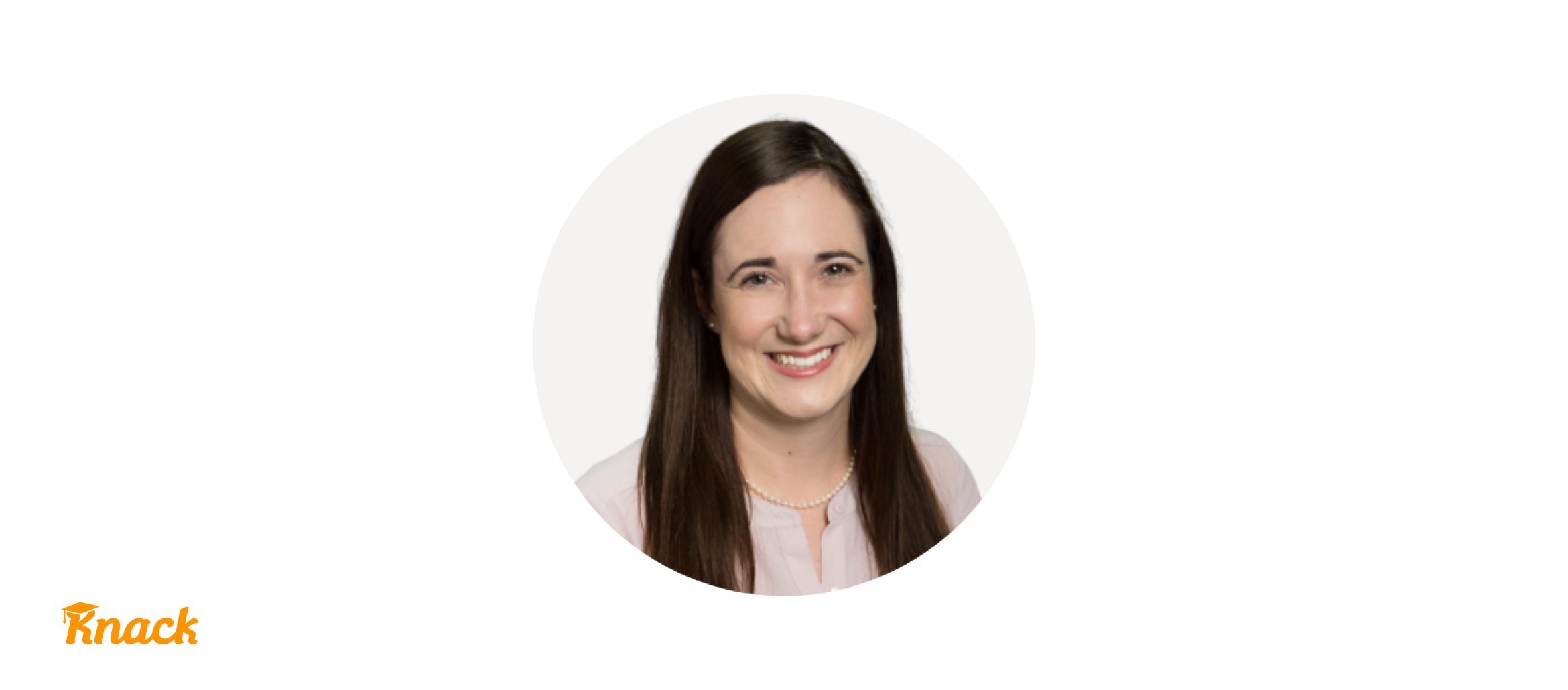 Over the years, we've had the privilege of meeting a lot of really talented people. With some, we've been lucky enough to partner. With others, we admire them so much that if there was ever a chance for them to join the team, we know we'd have to take it.
Marissa Bastian, our Partner Success Specialist, was one such person. After years of telling her she should join the Knack Pack, 2020 was the year we made it happen.
Where are you from?
I am originally from Lincoln, Rhode Island; I lived in New England until I moved to Jacksonville, FL in January 2018.
Where did you go to college and what did you get your degree in?
I attended Boston College for my M.A. in English with a Concentration in Irish Literature and Culture. I went to undergrad at Assumption College (now University) in Worcester, MA, where I earned a B.A. in English and History.
What was your favorite class in college?
My favorite class in undergrad was my English Senior Seminar, which was called "Calling it Quits: From Bartleby to Fight Club." It was such a different kind of English course than the others I had taken, and it really pushed us to be more serious scholars and critical thinkers. We analyzed a variety of texts — from short stories like "Bartleby the Scrivener" to books (and movies) like Fight Club. It was a small seminar-style class, so we really bonded as a group and with our professor, working together to become better writers, critics, and readers. By far, it is the course that most prepared me for the work I did in graduate school. Our professor, Dr. Paul Shields, pushed us past our comfort zones every day — teaching us new ways to engage with texts, expecting high-quality writing, and encouraging thoughtful, analytical discussions in a safe, supportive environment where being wrong didn't matter as much as if you tried. Many years later, it's one of the courses that I think back on and can still feel the impact it had on me as an academic and as a person.
How did you end up working with Knack?
I first heard about Knack at the College Reading and Learning Association (CRLA) Annual Conference in the fall of 2018. Samyr and Austin were there representing Knack in the Exhibitors Hall, and I stopped by their booth to welcome them to the conference and learn more about the company. We established a good rapport during the conference and kept in touch afterward, with Austin even coming to the university I was working for at the time to share more about Knack with me and my colleagues. Over the next couple of years, I worked closely with Knack in my roles as CRLA Secretary and Partnerships Chair, since Knack became an official CRLA partner.
Earlier this year, Austin reached out to me about assisting with updating Knack's online tutor training modules, due to my 11+ years of experience as a tutoring center director and my experience on the CRLA Board. I spent the summer working with Austin and Will on enhancing The Basics training module, as well as creating content for three new modules.
Later on, Samyr approached me about a new position Knack had opening in Partner Success. He and Austin had been telling me for almost two years that I needed to come work for Knack and now the time was finally right for it to happen!
What's one skill you use often that you weren't necessarily taught in school?
I wasn't really taught how to write a professional email in school. I took so many writing classes and was taught all about how to write persuasively and analytically, but there wasn't really a course that taught us about professional emails. It's just something I had to figure out once I finished graduate school and was in my first job. I used emails from my boss and colleagues as a guide, but I think it would be helpful to teach students about the best practices of professional communication.
What's something you wish you had learned in college but didn't?
I wish I had learned more about financial literacy — the real-world, everyday applications of money and understanding your own finances. I'm thankful to have wonderful parents who taught me a lot about "adulting," but it would have been so helpful to have someone in college formally explain all of the money-related decisions we have to make as adults. Everything from retirement (401k, 403b, Roth…what?!), taxes, and life insurance to mortgages and how much money to save each month.
Do you have any advice for current college students?
You don't need to have all of the answers right now. Whether you're a first-year student or a senior about to graduate, you don't need to have everything planned out for yourself. You don't need to know exactly what's going to happen in one, two, or five years. Often, some of the best, most memorable parts of your life will be those that you didn't plan for, that you didn't expect. So take chances, try new things, talk to someone new — you never know where those choices might take you; you might end up somewhere even better than you planned. And if we've learned anything from 2020, it's that you can have as many plans as you want, but life is going to throw you curveballs and you're going to have to learn how to pivot.