8 min read
A Critical Analysis of HIPs with Dr. Shaun Harper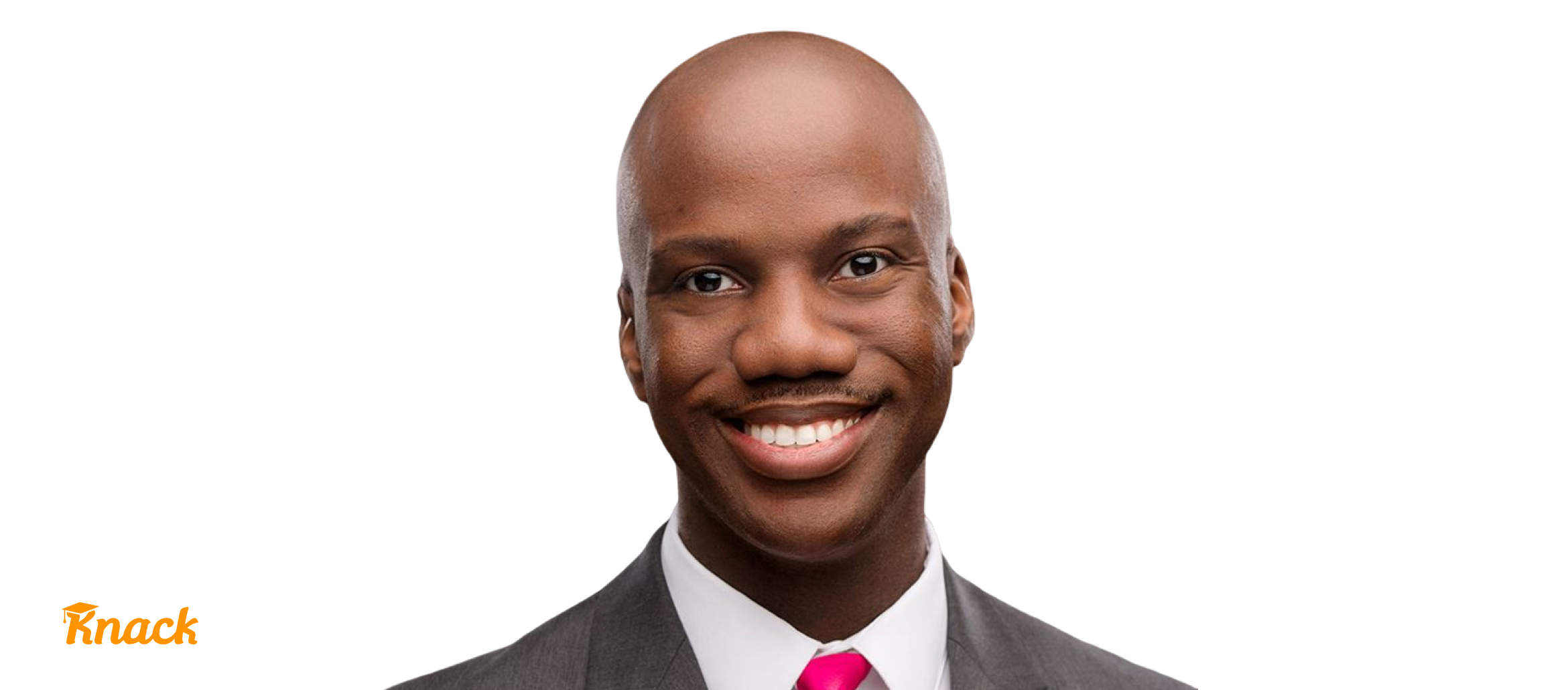 It was a pleasure to have the opportunity to talk with Dr. Shaun Harper about his professional journey and his point of view on the evolution of high-impact practices to take into consideration the experiences of students of color.
---
Dustin Ramsdell: Can you share your history in the higher ed field?
Dr. Shaun Harper: Mine is a 22 year history in higher education. It was Student Affairs that initially brought me into the field. My first position was working at Indiana University as a graduate assistant in the sorority and fraternity affairs office advising the historically black sororities and fraternities, the multicultural Greek letter organizations, and I also led a program that brought together sorority and fraternity members across racial and ethnic groups to talk about diversity and inclusion and to learn from each other's experiences. I then transitioned into a role in student activity where I was advising leaders of student organizations on activities and programming always through the prism of diversity and inclusion. That's been a big priority of mine, ensuring that activities, programs, services, and so on are designed, implemented, and sustained over time to include students who historically have not been included in those kinds of things.
I then took a really sharp turn from Student Affairs into enrollment management, more specifically into graduate admissions at Indiana University. I became the Assistant Director of MBA Admissions for the Kelley School of Business. In that role, I was largely responsible for recruiting as well as reviewing files and making admissions recommendations to our Dean of Admissions. As had been the case in my prior role, I was most concerned about recruiting students of color.
There's this long standing program called the Consortium for Graduate Study in Management, which aims to diversify top ranked MBA programs. So, a lot of my time in that role was spent going to consortium events to recruit students of color.
I then transitioned to the University of Southern California where I held two roles. The first was a full-time faculty role — I just completed my PhD at Indiana University — and I was also the Executive Director of the Doctor of Education Program for the Rossier School of Education, which really brought together all of my prior experiences.
In that position, I led a team of Student Services professionals who were advising, counseling, and offering support to students through the program. It also had a very heavy recruiting responsibility. I was the Chief Recruitment Officer for that program and the Chief Admissions Officer. One of the biggest highlights for me in that division was that we exponentially increased the number of students of color within a year and that continued to be sustained over time, which was a serious point of pride.
I left USC for a full time faculty position at Penn State University in 2005, stayed there for two years before transitioning to the University of Pennsylvania where I was also a faculty member on the tenure track. I got tenure there at Penn and that same year created what was then called the Center for the Study of Race and Equity in Education.
I was ultimately promoted to full professor with tenure there at Penn and left in 2017 to return here to the University of Southern California where I transitioned the center with me and renamed it. It is now called the USC Race and Equity Center. I now lead that center and am a tenured, full professor in two schools; the School of Education and the Marshall School of Business.
DR: What drew you to your current role?
SH: I enjoyed a really spectacular, decade-long faculty career at the University of Pennsylvania. But, during that time, I really had a longing to be back in Los Angeles.
USC is such a dynamic, creative university and Los Angeles is the imagination capital of the world. There's something about being an academic here that was really appealing to me. I think perhaps more importantly, given that the work I do focuses so extensively on equity, diversity, and inclusion, it became very clear to me that this is something that USC cares very deeply about. It's certainly represented in the demographics of our student body here. This one of the most diverse universities in the world and has been for a really long time. At the time we had a provost and senior leadership team here whose values quite concretely aligned with mine around equity, diversity, and inclusion. Certainly the opportunity to move my center here was also appealing to me.
When the center was at Penn it focused exclusively on equity, diversity and inclusion in the field of education. Coming here to USC afforded us the opportunity to set a larger table around those topics. Certainly, we still do a ton of work in education. Specifically, in 2019 alone, we served 95 colleges, universities, and state systems of higher education. So, doing work in higher ed continues to be a serious thing for us, but coming here allowed us to think about equity, diversity, and inclusion in corporations, law firms, government, and the public sector as well.
It was because of both these things that it made sense for us to come here and do the work that we had been doing at Penn.
DR: Can you give some examples of the work you do with USC?
SH: For many years, we have been engaged in conducting climate assessments for colleges and universities. We've done that qualitatively over the past 17 years.
That entails going to campuses to assess the racial climate for students of color and for white students through lots of focus group interviews and other qualitative methods.
When we came here to USC, we took all of those insights from that work that we had been doing since 2003 and used it to inform what we now call the National Assessment of Collegiate Campus Climate, the NACCC, which is a large quantitative survey of college students. All of the questions are about racial climate.
Over the years, as we began to amass a reputation for doing climate assessment work in post secondary contexts, people started to hear about it in other organizational contexts like corporations. Now we do climate assessments not just on campuses but also for companies, K-12 school districts, museums and libraries, as well as law firms, and other places.
That's an example of how we've been able to take the methodologies, tools, and frameworks that we had developed for universities and adapt them for other contexts.
DR: What is your critical analysis of the pros and cons of high-impact practices?
SH: In the interest of full disclosure, Dr. Kuh was my doctoral advisor and dissertation chair and continues to be a humongous supporter of me and my work. I continue to be a huge appreciator of his intellectual contributions as well as his significant investment in me.
For those reasons, I love high-impact practices. I think that the whole notion of them is really smart. It has done a lot to help us understand the nuances of student engagement, which is really important. For a long time, people just sort of talked about student involvement in clubs and organizations, and then talked somewhat broadly about student engagement. What I love about high-impact practices is that they allowed us to get more particular about the kinds of engagement opportunities that produce extraordinarily high-impact results. It's a really important way of understanding the depth of student engagement.
One of the things that has been quite consistent with my research and Dr. Kuh's research is that, even though we know that high-impact practices make a difference, we also know that there's an inequitable access to them, meaning that lower-income students and students of color are not afforded the same access. They certainly benefit in the same way when they do have access to those experiences, but they do not have the same level of access to them. In large part, this is because a lot of those experiences require a faculty member tapping the student and saying, "I think you will be a really great member of my research team or my lab."
Given the racial composition of the faculty, and the demographic mismatch between the diversity of the student body and the diversity of the faculty, what we have is an extraordinarily large number of white faculty members who fail — most of the time unknowingly — to afford access to students of color. In other words, many faculty members continue to tap students and recommend these experiences to students who are white. Our research shows these patterns indicating that there is some implicit bias. So, that's a serious problem.
In a piece that I co-wrote with Lori Patton Davis, who's a professor at Ohio State University, and Jessica Harris, who's a professor at UCLA, we expanded what is considered high-impact practices. We tried to make clear in the piece that ours is not a critique of the notion of high-impact practices. As I said earlier, I am a huge appreciator of George Kuh and the whole brilliance of high-impact practices. What we did in that piece is we talked about a different set of high-impact practices that are not often thought about in the research and practice.
High-impact practices are experiences that are known to have extraordinarily profound effects on student experiences and student outcomes. The way that they've been written about has been positive, which is great. In our piece, though, we displayed that there are some negative experiences for students of color that are also high-impact on their experiences and outcomes.
Being called the "N word" by a white person is an example of a high-impact practice. In our qualitative campus racial climate research studies, at all but one campus, black students have told us that they've been called the "N word" by a white person.
Sometimes that white person is their professor or a staff member. That is a high-impact practice. It has an extraordinarily strong effect on students in a negative way. The demographic mismatch of the faculty and student body is an example of another high-impact experience. When students of color are in classes where their white professors routinely fail to responsibly integrate their unique cultural history and cultural identity, and fail to leverage the cultural assets that they bring to the classroom, that has a negative effect on those students' performance outcomes.
So, that's the way that I've attempted, very respectfully, to build on the work of my advisor again honoring what he and others have discovered and I have discovered to be the positive aspects of high-impact practices, while also helping educators and administrators understand that there is a category of negative experiences that are also high impact.
DR: How do you see technology factoring in to your work supporting student success?
SH: I am really fascinated by the technological advancement that helped us get better at at predicting student behavior and delivering support to students.
I do think that there's a lesson to be learned here.
For high-impact practices, we know them to be good but we also know that students don't have equitable access to them.
As we develop the technology to improve and increase student success, we ought to be mindful of ensuring that students have equitable access to the technology and that equity is at the forefront in the development of technology. We need to ensure that equity does not become an afterthought where we have to go back and make the correction. I think that's the wrong way.
High-impact practices would have had an even higher impact if equitable access to them thought about on the front end, as opposed to on the corrective back end. The same thing is likely to be true for new resources that are developed to improve student success.
Note: This conversation has been edited for brevity and clarity.
---
I very much appreciate Dr. Harper taking time out of his busy schedule to speak with me.
These sorts of opportunities are only valuable in so much as they are accessible to all students. I hope this critical analysis helps to reframe the work done on your campus to make sure that every student can benefit from your high-impact practices.