4 min read
Tutor Story: Jarmila Wittman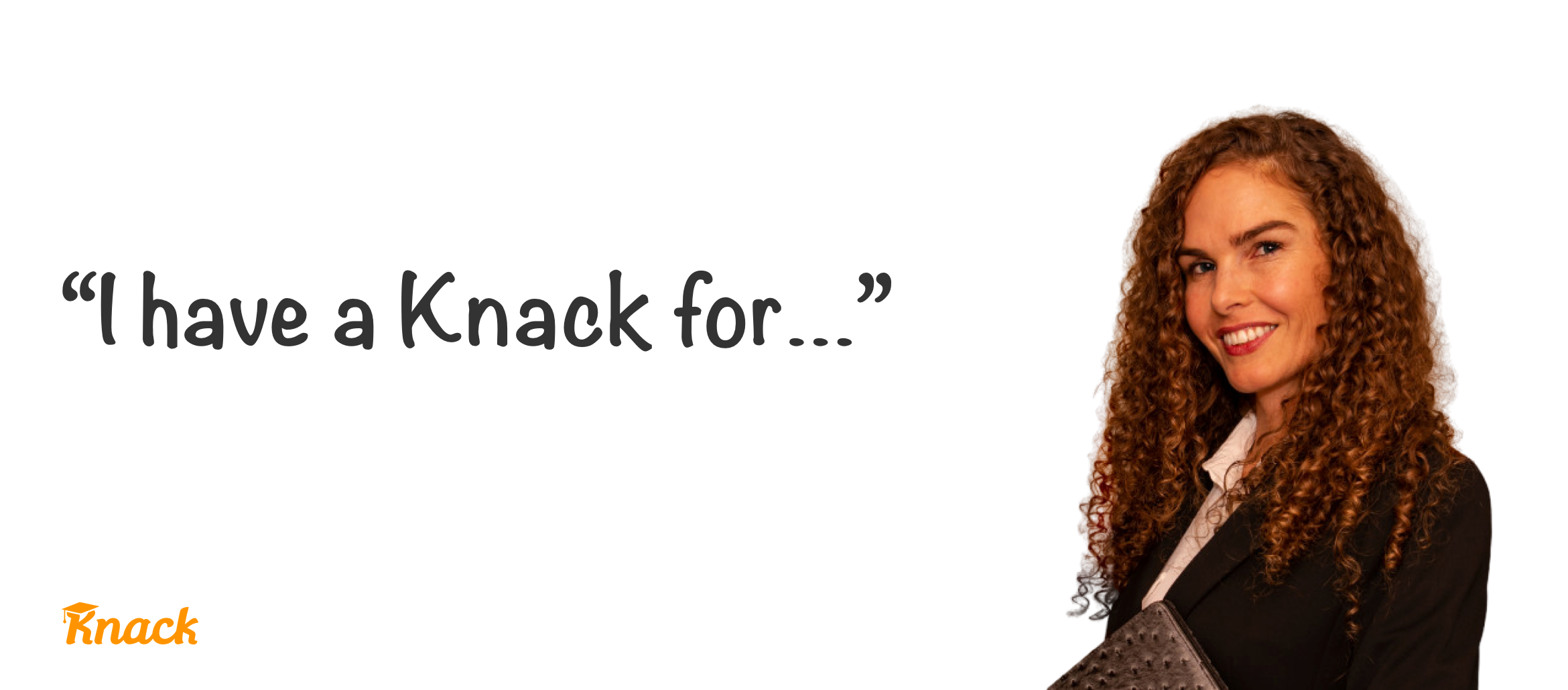 "Triathlons. I love to run, bike, and swim."
Jarmila Wittman is just a few months away from securing her Bachelor's of Science in Accounting from the University of South Florida, but she has a bit of a different story from most of the students she'll be graduating with this December. Born and raised in Austria, Jarmila is returning to school after failing to complete an economics degree her first time around at the University of Vienna.
"I failed English. That's actually the story of how I came to this country… Right when I saw the failing grade, I decided I'm going to go to America, learn English, and have a serious conversation in English about this."
She did just that. Actually, she did a lot more than just that. Currently in her final semester, Mila has maintained a 4.0 GPA, while working part-time, raising three teenagers, and still making time to help her classmates succeed.
"I would put together little study groups, have one-on-one sessions in the library, or even FaceTime from my house… for no money. I would just always help explain stuff."
Naturally, when Mila learned about Knack's new partnership with the Muma College of Business this semester, she signed up to become a tutor right away.
"I just thought, I'm doing this already, I might as well sign up and continue what I'm doing. All of these people are coming to me for help anyways, so let's just do it this way."
Despite her prior experience, Mila's first session on Knack pushed her out of her comfort zone a little bit.
"I was a little nervous because it was a complete stranger. We messaged back and forth and made an appointment, but you don't really know their personality, their needs, their way of studying, which is the hardest part of the tutoring job — figuring out how I can explain this to them so they comprehend the material."
As you might expect, Mila figured it out with apparent ease. Within the first month and a half of the semester, she has already completed over 125 hours of tutoring in 3000+ level accounting courses.
"What you put in, you get out. If you work hard, you get great rewards. That's the best part about it for me."
So, how can other tutors achieve these great results? Mila had some great advice to share with anyone who's just getting started.
"Spread the word. Use everything on the app, read the marketing guide, and answer every message you get; that's how I started. You can even reach out to teachers. We all have our favorite teachers — have them mention in their class that this is an opportunity. Tell the people you tutor to spread the word and, if anyone in their class needs help, bring them along. We'll have a two or three person session, I don't mind if you don't mind. Just keep talking about it."
According to Mila, it all comes down to how much effort you are willing to put in.
"The harder you work, the more money you make… Don't sit there and wait until someone comes to you and says, 'can you tutor me?' That happens, but you need to be proactive."
All of this work has clearly been paying off for Mila, whose students absolutely love working with her. You don't need to look any further than the dozens of five-star reviews she's received, most of which applaud her knowledgeability, professionalism, and talent for explaining concepts.
"You just have to be very flexible, and bend to their needs. It's customer service — whatever keeps them coming back."
That said, Mila makes sure that she doesn't take any shortcuts when she's helping her students learn the material. In her own words, she "tutors by asking questions" to make sure students really understand the concepts before moving on.
"I want you to struggle. If I serve it up on a plate, you might forget it again, but you will remember it a lot better if you struggle."
Listening to her talk about how she approaches her tutoring sessions makes it very clear that she does everything in her power to ensure that her students get a lot out of the experience. According to Mila, however, she gets as much benefit they do.
"Tutoring is not just about helping others. It doesn't just help the person that is struggling, it helps you as well. I'm going to be studying for the CPA exam pretty soon and I feel like I'm reviewing for my exam. So, it's a study session for me as well, not just the student."
With everything on her plate, it's natural to wonder how she balances it all.
"Time management. That's what they ask me during my job interviews. It's not hard, I mean, I don't go out, I don't watch TV, and I have a great support system of friends who help out with the kids or cook for them. As for studying, I take good notes and I review as I go so I don't ever have to cram the night before. You just get your day done, then you study until midnight or one in the morning, go to bed, get up at six, and your day starts again."
So, what does she do for fun? Apparently, she has a knack for triathlons.
"I love to exercise. I've done a lot of triathlons. I love to run, bike, and swim, and I actually put together a little team. We work out together and go for a two mile swim and then chill, have a few drinks, and socialize. So, that is what I do to unwind from all this studying and tutoring."
As for securing her degree, she's getting pretty close to the finish line.
"I can see the light at the end of the tunnel."
After graduating this December, Mila wants to go into public accounting. She is currently interviewing for multiple Spring 2020 internships and has been doing well so far.
"It's been pretty busy, but I have my hopes up. I think I'm going to get what I want."
It's hard to imagine anybody passing up the opportunity to add someone like Jarmila Wittman to their team. As for now, however, she's still focused on completing her studies and helping her classmates do the same.
Needless to say, we are incredibly proud of everything Mila has accomplished through Knack and in awe of everything she's accomplished outside of it. We are honored to be a small part of such an incredible story of resilience, commitment, and service.