6 min read
Scaling Student Success with Dr. Paul Dosal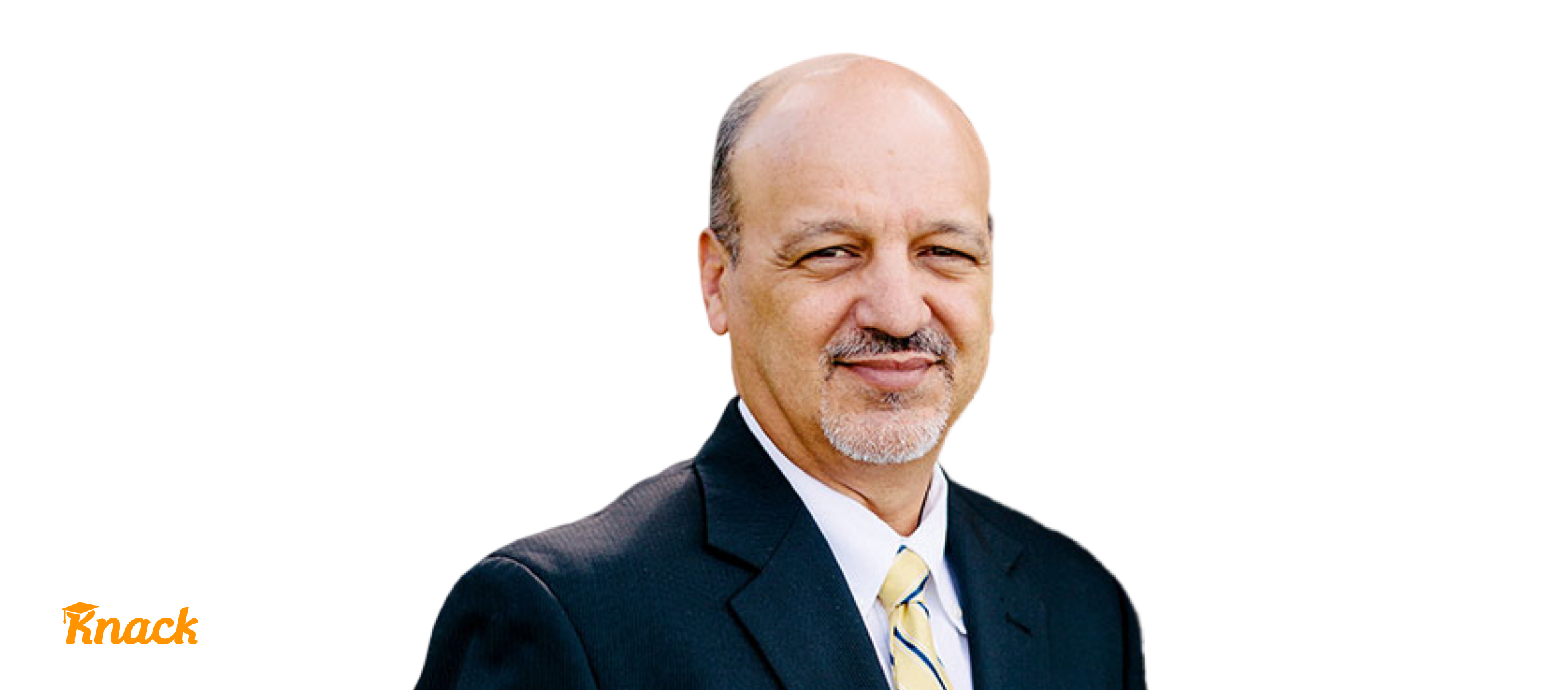 I'm very grateful for the recent opportunity I had to have a brief chat with Dr. Paul Dosal, Vice President for Student Success at the University of South Florida (USF). We discussed his institution's efforts to support student success across several campuses and how technology has supported that work to improve graduation rates for all students.
---
Dustin Ramsdell: Can you share your history in the higher ed field?
Dr. Paul Dosal: I was trained as a Latin American historian. I got my PhD in history at Tulane University in 1987, and I taught for about 20 years before I became an administrator. I've been an administrator since 2007.
DR: What drew you to your current role?
PD: I enjoyed my time teaching and researching, and I felt accomplished in my field in terms of my publications and my teaching. After about 20 years, I was looking for other opportunities. Some of my old lecture notes got stale and I thought I should explore other opportunities… I never thought I would get into higher ed administration. I figured I'd be teaching, researching, and writing my entire career, but things didn't quite work out that way. So, I've enjoyed championing student success for the last 13 years or so.
DR: Can you give some examples of the work you do with USF?
PD: In my current role, I'm a vice president for student success, presiding over a unique unit where we integrated the traditional student affairs units with enrollment planning and management and undergraduate studies, all part of our larger efforts to be very deliberate and intentional in our student success efforts. So, we've been trying to build a collaborative culture and practice, breaking down all silos wherever they exist to be more efficient and productive around student success. A good bit of the work I do is just trying to harness that team that we've put together. We've got a great team, so I have to spend a lot of time managing that team. I'm spending less and less time on the content — it's more about providing strategic direction and management for the unit.
DR: In recent years, USF has led the State University System and received national recognition for eliminating the graduation rate gap by race, ethnicity, and socioeconomic status — a rare achievement in higher education. How does an institution of USF's size prioritize ensuring that these historically marginalized student populations don't fall behind?
PD: We're proud of what we've accomplished. At the same time, we recognize that we can't rest on our laurels and we understand that it's an ongoing effort. What I find unique about what we've done with the formation of a student success task force is that we never set out to elevate the performance of a particular cohort of students. Back in 2010, our performance was such that we realized we had to elevate the performance of all students. It didn't make much sense to say we needed to solely focus on Hispanic males or underrepresented minorities or first generation students. Instead, we said that we were going to list the performance of everybody and we expected everybody to succeed at the same rate.
So, our movement was really based on parity to begin with. We wanted parity and equity in terms of input. That is, we wanted a diverse student body and we expected that all student populations, regardless of race, ethnicity, or socioeconomic status, would graduate at the same rate. In retrospect, I don't think that was a bad plan at all because we tried to empower all students. We expressed confidence in the ability of all of our students to graduate at the same rate.
I think our main obligation is to level the playing field. Oftentimes, the playing field is not even because of factors like financial aid. So, we do our best to level the playing field but, once we've done that, we think students should succeed at the same rate. They should persist and graduate at the same rates, and we don't like to see any gaps anywhere. At the same time, all of this reflects a wider institutional commitment to student success, which I view as a prerequisite. If that foundation wasn't there, I don't think we would've seen the same outcomes, but USF made a commitment to student success and made it a priority to graduate all students at the same rate.
DR: The Fall 2019 freshman class was the largest in USF's history (3,700+ students). Considering this growth and the consolidation efforts of combining all of USF's various campuses, what is your team doing to ensure that the holistic USF experience scales seamlessly alongside the institution's growth?
PD: That's a great question. Our focus over the last year has been on consolidating three separately accredited institutions into one, and we're only a few months away from it taking effect on July 1, 2020. The student success efforts I was referring to, which began in 2010, were created by and for our Tampa campus, the largest of the three campus USF system. So, our current challenge is to extend what we've done to all three campuses, knowing that we have to offer equitable access to services for all students. I welcome the opportunity. I think it's a great challenge to have. We get to serve more students and apply some of the same programs and practices that we've developed across all three campuses.
I attribute a good part of our success in Tampa to the creation of an institutional culture supportive of student success, so I'll still be focusing on strengthening the institutional culture that each one of the three campuses in the USF system has. I think we all have to have that commitment. We all have to share the mission and vision of student success. I think that's already in place on our three campuses, but I also recognize that we're never done this effort. You always have to focus a good part of your efforts on creating and sustaining those institutional cultures.
Our Tampa campus was all about delivering at scale. Our predictive analytics platforms, for example, help us identify and prioritize the students who need our assistance the most so we can get our support personnel to intervene. I think that's going to help us deliver the seamless student success movement that we need because we've got the structures in place. Each campus has a persistence committee that does similar work using similar practices and is fed the same information through predictive analytics. So, I think we're on the right path, but we've certainly learned in our efforts that one can never rest. Closing achievement gaps one year doesn't mean that they're going to be closed for eternity — they could re-emerge if you're not vigilant and you don't continue to focus on equity with outcomes.
DR: What trends are you seeing right now around student success?
PD: One of the exciting trends that I see happening is the closer collaboration between student success administrators like myself and my colleagues in our information technology offices. These collaborations are necessary and valuable. A good part of our success at USF is a product of a great collaboration with IT. They were involved in the deployment of our predictive analytics tools, and they were involved in the creation of a case management platform that we developed in-house for our support team to use.
I see that trend continuing in the same direction. I think people like me need to work more closely with the folks in IT. We need to learn more about the developments in the field. I found myself going to EDUCAUSE over the past couple years, sitting in on panels and even presenting on panels, learning about the developments in the field. It's fast-changing, it's hard to keep up with at times, but it's also very exciting.
One of the simple but real challenges in developing these relationships is language. I'm trained as a historian, I'm a humanities scholar, and I'm old enough that I'm not up to speed on some of the newer technologies and what's behind the analytical curtain. So, we have to find common language in order to work together more closely. I've been in meetings before where I actually had to stop and say, "Look, I really don't understand what you're talking about." We may speak different languages, but we definitely have the same objective to help students succeed.
DR: Any final thoughts you'd like to share?
PD: One final thought about student success in general to tie all these different strands together — the application of new technologies and analytical tools alone doesn't get us anywhere. We've got to have the institutional culture in place. The university has to prioritize student success enough to make a commitment for people to care about the success of our students. If that isn't the case, it doesn't matter what technology we implement.
Note: This conversation has been edited for brevity and clarity.
---
I really appreciate how much Dr. Dosal focused on the need for an institutional culture as well as campus wide commitment to the mission of supporting student success. Without that, it doesn't matter what new technology you might want to implement. It shows how important it is to build the right team and put effective leaders in place to create positive change.