4 min read
Online or In-Person? With the Right Technology, it Shouldn't Make a Difference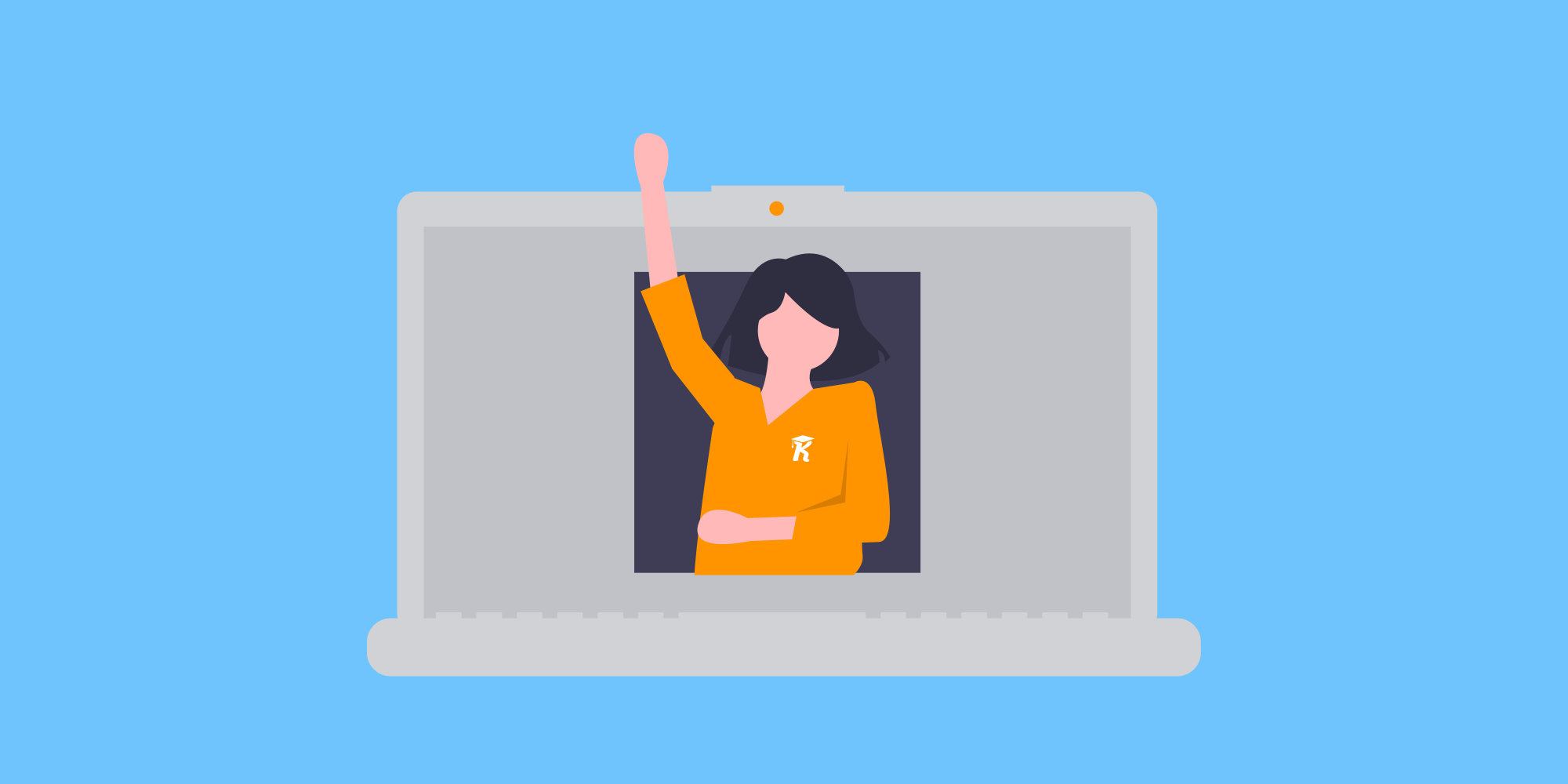 COVID-19 ushered in a new reality for higher education. What were once defined pathways such as online degree programs, distance learning, hybrid programs (mix of online and in-person), or on-campus classroom experiences are all being re-imagined.
All signs pointed towards virtual education for the unforeseeable future as we grappled with the global pandemic. While some campuses have opted for in-person, online learning is the back-up plan many have already returned to for the remainder of the year.
Beyond classroom instruction, the entire operation of a campus in a virtual world continues to be explored, having entered the first full academic school year since the arrival of COVID-19 to the US. While the long lasting effects of COVID-19 on education remain to be seen, one thing is sure. It has shown us that the ability to adapt and adjust are key in continuing to provide services to students and thrive in challenging times.
Certainly it's clearer now than ever before that technology will be a vital part of how campuses lean into the changes they face as well as the ones they must facilitate themselves to better support students. Here are a few reasons why we believe that the right technology should help you support students equitably regardless of whether they are online or in-person.
Streamlined Operations Create Maximum Flexibility
With the right technology, campuses can easily streamline tutoring services to shift seamlessly between in-person and online operations, allowing for the level of agility required by today's world.
By powering the core components of a tutoring program with technology (e.g., tutor recruitment and verification, tutor and student matching, scheduling, etc.), administrators can feel confident that their operations are being efficiently run. What's more, the program stands ready to deliver tutoring virtually or in-person as needed with no operational disruption.
In addition to streamlining current operations, the right technology allows you to enhance your operations as well, elevating your program with features built for optimum execution. Simply by bolstering your efforts with technology built for peer learning, you're instantly able to add options like tutor profiles, student to tutor feedback, and an interactive online tutoring Classroom that students enjoy using. Utilizing a platform designed for Generation Z and peer-to-peer learning enables you to attract more student engagement than you could ever garner via traditional means.
Intentional Design Promotes Human Connection
In the shift from in-person to online education, there's a natural concern about losing the human connection that is so important for successful learning. Of course, video conferencing is a way to maintain face-to-face interaction, but we should always remember that video conferencing is only one part of remote tutoring. Rapport is also built in the communication that takes place outside of an actual session. In fact, that's what can help ensure students return to tutoring as a consistent source of support.
For tutoring programs to thrive against a backdrop of campuses vacillating between in-person and online instruction, or to find more success with either option on its own, they must be willing to reach outside of traditional approaches. Online, mobile-friendly platforms designed to support peer learning, for example, engage students in a way they prefer and centralize support, rather than relying on email communication and a variety of other methods to ensure tutoring takes place.
This kind of technology can attract more engagement from students and tutors by creating a more human experience from the start. For example, when students are able to read tutor bios and reviews as well as message tutors directly to make an appointment, rapport builds from that first contact. Whether online or in-person, these opportunities for students to engage more directly with each other from the start can help drive the kind of relationship-driven tutoring that makes a noticeable impact.
Consistency Improves Outcomes Despite Challenges
The right technology empowers you to achieve and improve tutoring outcomes despite challenges you can't control, such as a pandemic and subsequent campus changes. This is possible because technology stabilizes your program with the kind of consistency that withstands unexpected transitions between in-person and online education.
The low-hanging fruit is that technology can increase engagement, as previously mentioned. With a structure that attracts more students and a streamlined approach, technology can set up your program to focus on additional wins like improved outcomes. Indeed, with increased engagement comes more opportunities to support students and help them improve their academic performance.
In addition to the right technology attracting more students to try tutoring, positive experiences reaffirm their help-seeking behavior and encourage them to return for continued support. We know that when students try tutoring and don't find it helpful, they are unlikely to return. However, new ways of executing your tutoring program can draw these students back in to become a fan of tutoring once again.

A more streamlined program also allows you to make headway in other areas where outcomes are important. This includes reaching the students you don't hear about as well as other key student populations, so no student is left behind. You'll also have the opportunity to focus more on the academic enrichment peer tutoring delivers to both tutors and students, which can be powerful for tutor recruitment and other program marketing. Lastly, you can focus on making the tutor role more beneficial, helping improve tutor outcomes by increasing the opportunities and support they receive to become more employable candidates for future jobs.