7 min read
Scaling Support During COVID-19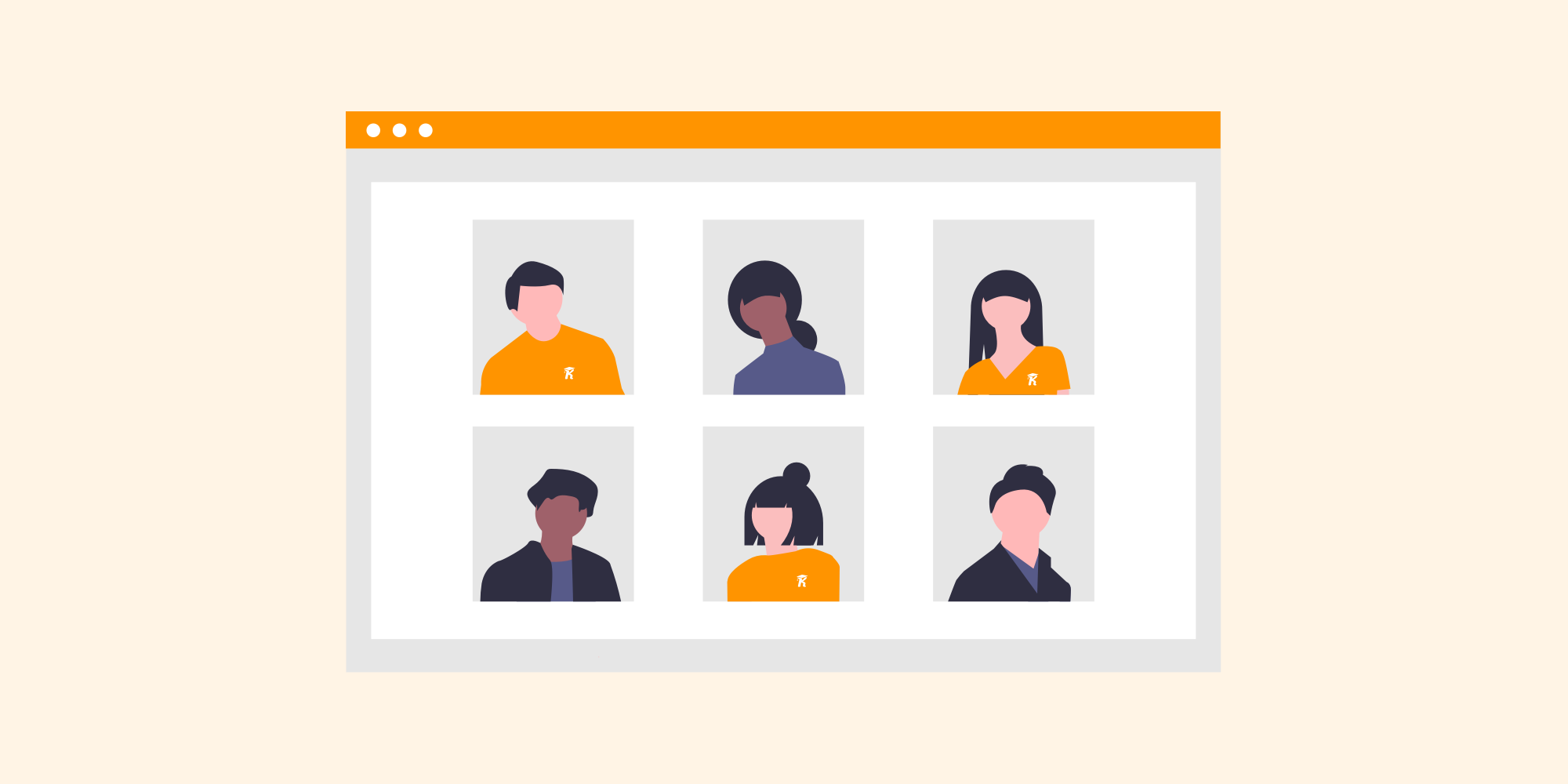 Seemingly overnight, all of higher education has gone digital. Entire programs and services have been transformed into an online format to keep efforts afloat amid COVID-19.
There wasn't much time to think or plan for this abrupt shift. Indeed, most higher ed professionals are still figuring it out together day by day.
There has never been a better time for tech solutions to ease the burden by delivering quality support, especially those that can be quickly and easily implemented at scale, with little disruption to the quality of the experience for students. Solutions that not only minimize disruption but actually enhance the delivery of services and programs will be the tools that help higher education thrive during this period of change.
With this in mind, Knack is offering its technology at no cost to help institutions adjust to the new reality of COVID-19. In fact, during this time, our supplemental model makes more sense than ever before. Here's what we can help you do.
Become Resourced, Not Outsourced
Knack enables in-person tutoring centers to become more resourced while operating virtually, rather than needing to outsource tutoring to a third-party provider. Prior to COVID-19, Knack's online platform enabled students to find and utilize peer tutors on their campus, whether for an upper level class that didn't have any other tutoring options or for an adult learner who needed help outside of traditional business hours. Essentially, Knack worked with institutions to supplement tutoring services by filling in the gaps. This 1099-based model to onboard additional tutors as contractors, who are paid for by the institution through Knack, has been helping students succeed who otherwise may not have sought help. This service is now available at a discount for schools interested in launching a supplemental network to support students during this time.
Additionally, Knack can now virtualize and scale entire tutoring teams already established at in-person tutoring centers. Our technology can streamline current operations to reduce the stress and burden of delivering these services while going virtual. This means that services stay in-house, allowing tutoring center directors to maintain control and empowering them to create a more accessible campus resource for students navigating academic success in a virtual world.
Becoming resourced, not outsourced, enables tutoring centers to facilitate peer connection with an academically-rooted social bridge. Tutoring is about academics, but it's also about social support. It can even be about friendship. Being able to receive this kind of help from a peer who knows your institution and who is also going through this transition to virtual learning provides a kind of comfort that outside tutoring doesn't.
Fostering this community of peer support through tutoring services can become an incredibly important resource for students. Relationship-driven tutoring also helps to reduce the psychological size of your campus during a time when your virtual campus feels particularly vast. With our technology, we are helping campuses scale a low-cost support network to achieve these tasks and more.
Easily Increase Accessibility
During a time when transitioning from in-person to online needs to be seamless and quick, Knack's technology is ready to help institutions pivot. In fact, we can help colleges and universities get set up in 24 hours or less. The ability for tutoring centers to become completely virtual within a day helps to minimize disruption for current students while also enhancing overall accessibility, which ultimately engages new students.
Those from key student populations, like adult learners or academically underprepared students, are more likely to utilize services if it fits with their schedule, which can be achieved by allowing them to virtually meet with tutors outside of traditional business hours. First-year students may feel less intimidated about using tutoring services in a virtual format, since they no longer face the pressure of knowing what to say at the front desk when they walk into a center for the first time. Web-based and mobile applications also appeal to how Generation Z learns. As a result, tutoring centers that make "going virtual" look easy are more likely to attract their engagement.
In addition to being mobile-friendly and providing online support, Knack increases accessibility in other ways for virtual tutoring services. First, we are able to administer the entire process from beginning to end. This means finding a tutor based on the course needed, finding a time to meet, and having an online session — all on a single platform. The built-in online tutoring interface enables video conferencing and screen sharing. Regardless, students who wish to use other tools, like Skype or Zoom, are able to do so.
Partnering with Knack also provides tutoring centers with more insight into the utilization of their services. For example, reports are delivered on what courses students are looking for help in and whether or not they are able to find a tutor. This goes beyond simply booking times with what's available. Tutoring centers also receive reports on tutoring activity and sessions. All of this tutoring data helps center leadership improve their operations and adjust resources as needed.
Create Flexible Jobs for Students
In a time of job uncertainty, college students are caught in the crosshairs. Because of campus closures due to COVID-19, many have lost their on-campus jobs and those that work in service or retail industries are stuck in limbo as well.
Knack, however, empowers colleges and universities to bring jobs back to their students. Institutions can continue employment for their current peer tutors and add more peer tutors to their staff. This creates jobs for students, which is needed now more than ever. In partnership with tutoring center staff, Knack can help grow a network of tutors in-house, as opposed to outsourcing tutoring elsewhere. This kind of flexible job creation for students, especially those displaced by the impact of COVID-19, not only keeps students engaged with the institution but provides income during an uncertain time.
How does it work? First, Knack can virtualize a center's existing "W-2" tutoring staff and scale their impact. This virtualization does more than continue employment for tutors — it expands their reach, allowing them to operate outside normal business hours and reach more students.
Second, we empower campuses to add more tutors through our "1099" model. Supplementing existing tutors in this way adds zero overhead to your center, while making additional on-demand academic support available to students. Schools that utilize the 1099 model allow qualified students to begin working as tutors, which is especially helpful for those who may have lost other jobs. This inherently increases tutoring coverage, while creating these flexible jobs that students enjoy.
With this, Knack enables institutions to continue helping students achieve some level of financial capability, an aspect of what NASPA calls the Nexus of Student Success. The other components of this "Nexus" are academic enrichment and social engagement. We strive to help institutions achieve all three of these components by creating student jobs, providing academic support, and facilitating peer relationships. Furthermore, Knack's online tutor training, which was built in partnership with CRLA, helps your tutors receive the professional development that future employers like to see.
The Knack "1099" model can also be appealing to students who are already a part of the sharing economy, while also preparing them for the gig work their future is bound to bring. In the end, with more tutors on deck, institutions who work with Knack are able to provide more peer learning opportunities for their students. While this helps schools stay in step with a modern college curriculum, it also enables them to provide more lines of social support. The value of that during this tenuous time cannot be understated.
Wondering how institutions are finding success with Knack amid COVID-19? Read about the experience of University of Akron and Florida Agricultural and Mechanical University in this Forbes article or take a look at our University of Akron case study.
We also surveyed hundreds of college students using online tutoring — take a look at what we identified as the best 5 Ways to Maximize the Impact of Your Virtual College Tutors. Curious what a Knack partnership could look like for you? Reach out here.