9 min read
Serving The Students You Don't Hear About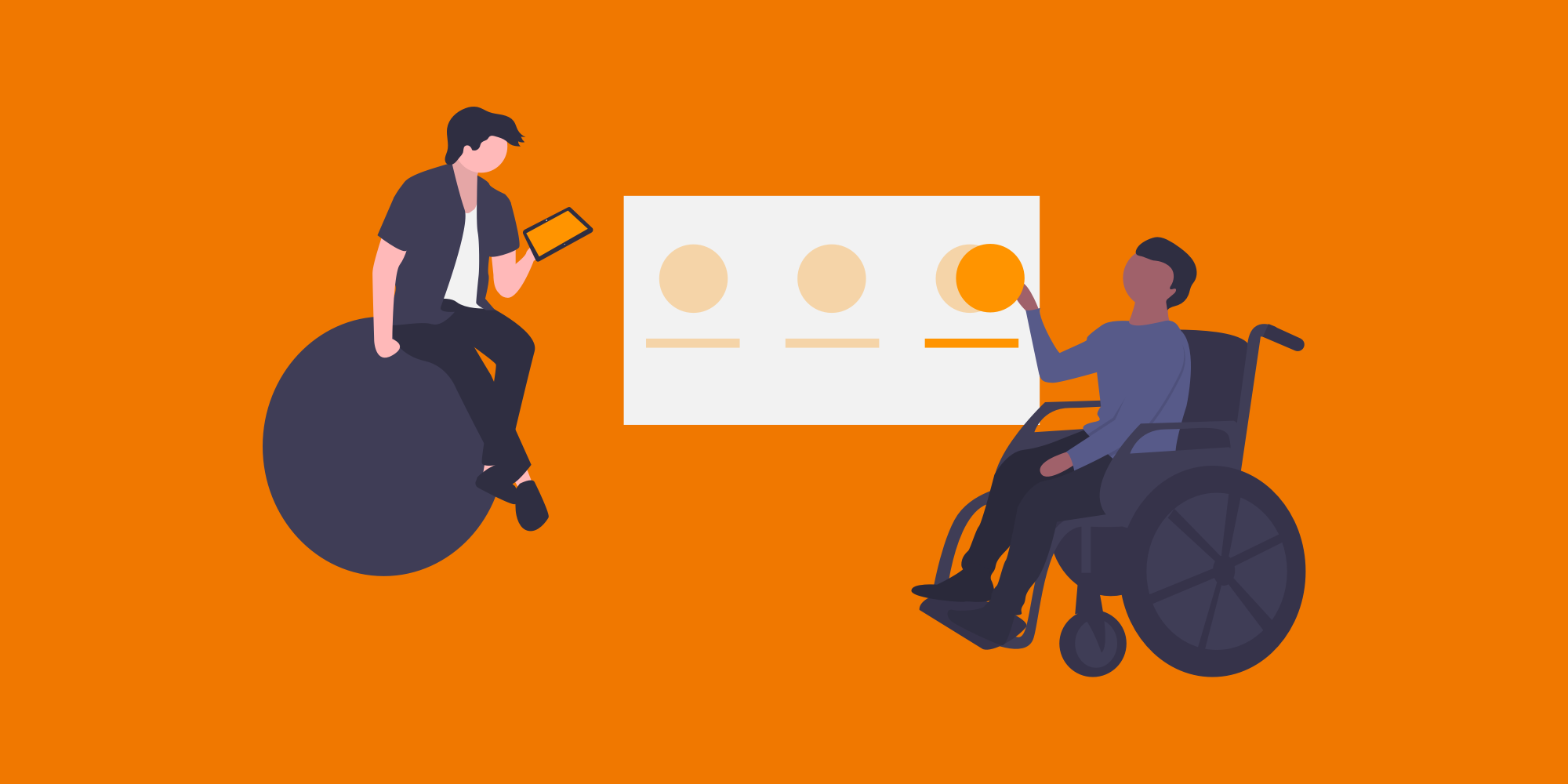 Higher education places a huge emphasis on data collection and assessment as a means to measure current success and inform strategic planning.
Campus departments collect data to better understand the current impact of their services and identify potential areas for growth. This is especially critical in budget requests and end-of-year reports, seeing as administrators rely on data to help them make a case for continued or added support for their initiatives.

A tutoring program, for example, may track how many students utilize one-on-one services, visit drop-in hours, attend academic support workshops, or meet with an academic coach. They may even track the progress of students who use these services to demonstrate effectiveness, ultimately showcasing that students who use peer tutoring services improve their academic performance by a significant margin.
This kind of usage and outcome data is very valuable, but it doesn't tell the whole story. Like every other service on campus, there are a lot of students who aren't using tutoring services but could greatly benefit from them. The ones that you don't hear about remain unengaged with academic support. What are you doing about these students?
Some of these hard-to-reach students include those from key student populations, like online learners, academically underprepared students, and historically underrepresented students. What are some strategies to better connect with them and bridge that gap?
It's wishful thinking to believe that if students don't contact your tutoring program for help, they must not need it. In reality, the only way to really know how well you are serving your students' needs is to capture as much of that demand as possible. This goes far beyond collecting data about the services you currently provide. Let's explore three ways you should think about listening to the students you don't usually hear about, and how this can ultimately help you expand your reach and impact.
Capturing Existing Demand
Increasing the accessibility and overall scalability of tutoring services is important, but the best place to start is by capturing existing unmet demand. This unmet demand comes from students who are looking for a tutor, are aware of your services, and are still left unserved. They might be looking for help in a course you don't cover or they might not be able to make your hours of availability work for their schedule. Whatever the reason may be, you need to make sure you're capturing it.
Ensuring an easy pathway for students to express their needs is critical. Take course coverage as an example. If you're only capturing data for the courses you currently offer, how can you be sure that those are really the courses with the highest demand? Adding a form to your website to collect demand for courses you don't offer will greatly improve your ability to efficiently allocate resources. It also allows you to suggest external resources to students for whom you do not currently have coverage, or connect with their professors to let them know that one of their students is looking for help.
Over time, your processes for responding to these requests will become more efficient, allowing you to fill these holes in tutoring coverage more effectively for these students. Since they have already worked past the stigma associated with asking for help and have realized that not getting a tutor is holding them back, they are probably in the preparation or action phase of behavior change. As such, they are ready to be helped. It's important to support their ability to ask for and receive that help.
It's true that capturing and meeting this demand is an additional task, but it doesn't have to be administratively taxing or cumbersome to manage. The reality is that technology can carry the bulk of the load. If students can make their request known through a few swipes on their phone, you are more likely to capture this demand than you are if you are asking students to tell you courses where more support is needed via an email or phone number listed on your website. To truly collect the unmet demand on your campus, you have to make it easy for students to share it with you.
In the end, collecting the demand on your campus that you have not yet measured helps you run a more efficient, effective tutoring operation. With student input, you can make informed decisions that lead to more services being used, more students getting tutored, and more students achieving their academic goals. This makes for increasingly robust data that demonstrates the true impact your program is capable of.
Discovering New Demand
Capturing existing demand is the perfect place to start, since it enables you to identify students who are interested in tutoring help today. Discovering new demand, however, is another important component in serving the students you don't hear about. This might include students who haven't considered tutoring, but would be willing to try it if it seemed easy to use or if they were invited to a session by a friend. This might also include students who have considered tutoring before, but ended up staying in the precontemplation stage of behavior change.
Discovering new demand is something that wellness and health promotion staff on your campus already know — you have to go to where students are; you can't wait for them to come to you. With topics like alcohol, for example, these staff don't expect students to come into their office, ask for information, and want to talk about it. Instead, they go out on campus to engage students (sometimes with a team of peer educators). They also supplement these efforts by weaving alcohol education into programs, outreach, and events. In the world of student support services, it's less like "build it and they will come" and more like "bring it to them and they might stick around."
This may sound a bit labor-intensive, but there are plenty of ways to be very strategic and intentional with these types of efforts. In fact, it can even be made to seem effortless with the right tools and will definitely lead to great results. Consider, for example, that 65% of students who used Knack at the University of South Florida in the Fall 2019 Semester had never used campus resources before, even though campus resources existed for more than 70% of the courses they got help in through Knack. The USF Muma College of Business was able to discover plenty of new demand for tutoring help, simply by implementing some well-designed, student-friendly technology. This is something that can easily be replicated by other colleges and universities.
Discovering new demand is an important task that reminds us that it's incorrect to think students who don't contact tutoring administrators must not need help. Indeed, as is the case with many services on campus, there are far more students who could benefit from tutoring than are currently using it. Some students might not realize they are struggling because they believe the lies about learning. Others might be having a hard time finding their footing in college, but are unaware that a peer tutor can help reduce the psychological size of campus for them. In any case, the challenge is getting these services in front of students in new ways that enable them to easily connect with a tutor who might become their secret weapon for success.
Generating Additional Demand
Creating more demand for tutoring services involves expanding student ideas on how tutoring can help them meet their current goals and needs. If the general perception on your campus is that students should only get a tutor when they're doing poorly in a class, you should work to change that narrative.
One way to do this is by supercharging your tutoring program with campus buy-in, especially if your campus partners know how to best refer students to your services. For example, academic advisors and student success coaches are front-line allies to help students realize different ways tutors can help them succeed. Whether it's additional accountability or motivation in a particular class, regular guidance in an upper-level course, or help to get ahead academically, tutors stand ready to help students achieve their goals. Student stories like this one also illustrate how tutoring can keep students, even those who were once struggling, steady in their progress and growth.
Strong marketing efforts also help combat a limited view of tutoring and create more demand. Busting common myths about tutors could be a great place to start for an effective marketing campaign. You might go on to help students understand why peer tutors aren't burdened by the curse of knowledge or how they can help take the pressure off learning. Targeted marketing that demonstrates the power of tutoring for key student populations like first-year students, transfer students, or adult learners can also go a long way to create more demand with groups that may need extra support but are less likely to seek it out.
This approach acknowledges that there are more students who could benefit from tutoring and seeks to introduce new ways to think about tutoring to the campus population. It also reflects that truly serving the needs of all students requires the ability to measure those needs in some way. If you implement a technology platform that students love, it becomes effortless to capture this demand and organize all of your tutoring data in one place. Furthermore, this can help you offer more focused and scaled services, without any additional administrative burden.
Knack offers a singular technology platform to help you create, manage, and scale tutoring programs that reach the students you don't hear from by truly maximizing the accessibility of your college tutors.