6 min read
Spotlight: Harvard University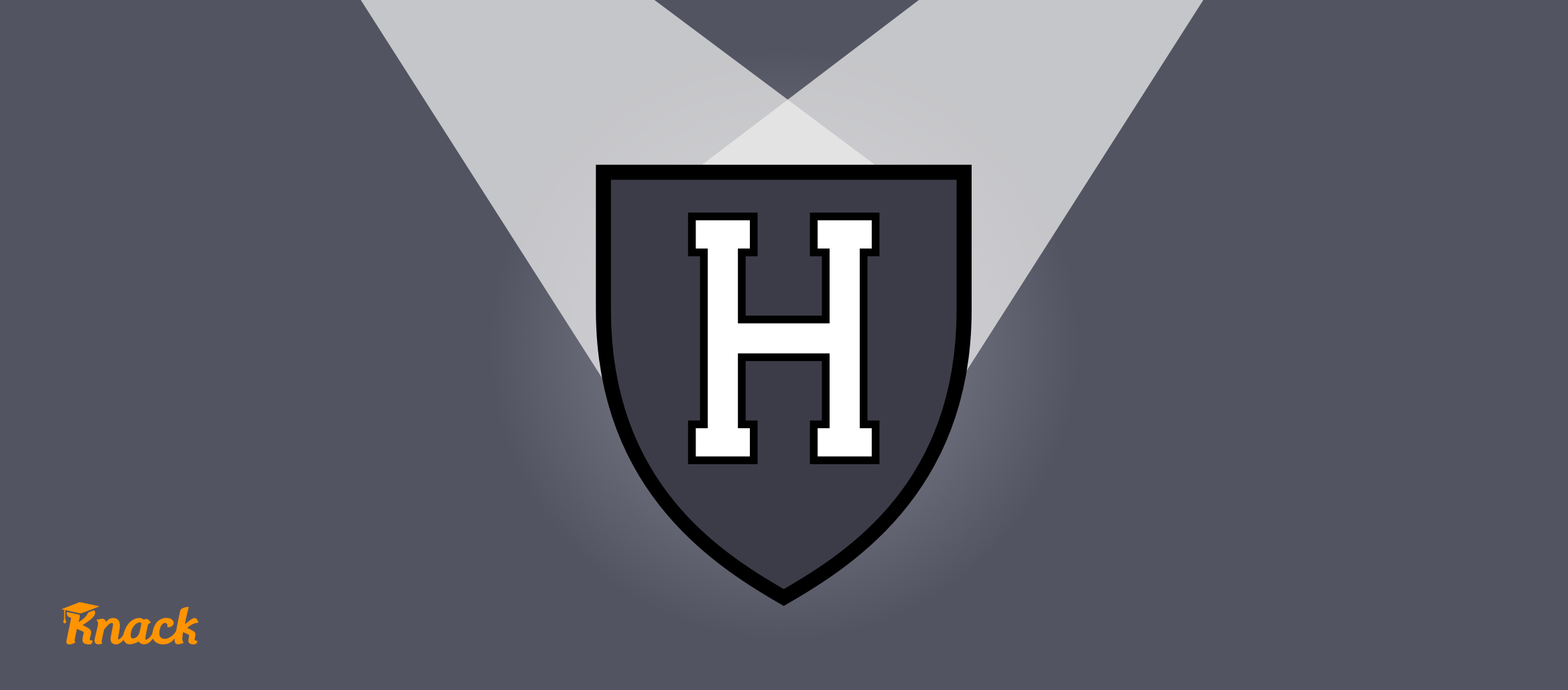 Here at Knack, we encourage students to learn from their peers. As a company with a curious mind, we like to practice what we preach by keeping an eye on all of the amazing work that higher ed professionals are doing to support their students.
In that spirit, we are excited to spotlight some institutional efforts in the realm of student success that have caught our eye. In this piece, we are shining the spotlight on Harvard University and their efforts to continuously improve their academic support services.
The brand new Academic Resource Center (ARC) makes it clear in its mission statement that they care about making services accessible to all students. Phrases like "ensuring every student has full access" and "an inclusive and equitable academic environment" reflect this sentiment. Their actions demonstrate this as well, since peer tutoring is now free for all undergraduates of Harvard College (previously, students paid $7/hour). Peer tutors are also well-paid, earning a notable $19/hour for their expertise and time.
What else do we love about what Harvard is doing? Here are three features of the ARC that caught our attention in particular.
Feature #1: Clear Focus
The new ARC opened in August as an iteration of its former model, The Bureau of Study Council (BSC). Prior to the ARC, the BSC was staffed by professional counselors who delivered mental health services and academic support. In existence since 1947, and housed in Student Health for the last 11 years, these blended services of the BSC have more recently become a less favorable fit for student needs and institutional demands.
The BSC will operate until December to ease the transition to the new center, and invites ideas and input from the Harvard community on what they would like to see offered at the ARC. Now with an exclusive focus on academic support, the ARC is staffed by academic support professionals who use evidence-based methods and research to provide optimal learning assistance. The ARC intends to enhance their robust offerings by collecting and analyzing "better academic aggregate data" to shape future student services.
This move also allows for a more concerted effort to normalize help-seeking behavior for academic support in the Harvard community. Known for its academic rigor, students at Harvard may struggle with academic pressure, perfectionism, loneliness, and finding a balance between extracurriculars and the classroom. A resource like the ARC, especially with their peer tutoring program, can serve as a great source of support and personal connection for Harvard students.
Catherine Shapiro, senior resident dean, spoke with The Harvard Gazette about the institutional desire to normalize reaching out for help with services like the ARC.
"We are all trying to support a culture that normalizes reaching out to resources and using them in the same way that world-class musicians go to camp to learn and world-class athletes use every opportunity to use the coaching resources available to them. It's a different way of thinking than some of our students have come here with, so we're always working to try to change that."
Feature #2: Realistic Expectations
We love the way the ARC takes the time to orient both tutors and tutees to this working relationship. In essence, they take care of the common question each student involved in the process might ask: "So, how does this tutoring thing work?"
For tutors, the ARC reinforces the expectations of the role with a comprehensive peer tutor handbook, available directly on their website. In fact, students are asked to read this document before applying for the role and their application requires acknowledgement that they understand the policies. Not only does this outline the general expectations and operational logistics for peer tutors but it also covers anticipated questions, such as what to do in the first meeting with a tutee, what to do if a tutee needs more help than the peer tutor can provide, and what to do if the relationship isn't working out. An in-person training is part of the on-boarding process for new peer tutors, which further prepares them for this role.
Tutees aren't left in the dark about what's expected of them either. The ARC has a separate guide for students seeking tutoring services. It includes an overview of what tutors will and will not do, information on weekly appointment limits, and details about the cancellation policy. The appointment process includes a statement of understanding regarding tutee policies, requiring students to read tutee expectations before signing up for their first appointment.

This proactive intervention ensures a smooth process for all students involved by anticipating student questions and helping inform both parties about what they should expect from their working relationship with one another. Efforts like this are especially important because they allow students to start getting the help they need without any unnecessary confusion or delay.
Feature #3: Consistent Collaboration
As a stand-alone service, the ARC can now focus on bringing academic support issues to the forefront, shining additional light on them through increased collaborations and partnerships on campus.
Despite its recent launch, the ARC already has some positive partnerships in place. First, the ARC collaborates closely with each student's advising network. This unique effort goes a long way to create an experience that feels seamless for students. The collaboration between the ARC and the campus counseling center helps with this as well.
According to The Harvard Gazette, the counseling center at Harvard has started hosting workshops on procrastination, perfectionism, and compassion to supplement and support the work of the ARC. Furthermore, they plan to refer individual students who have learning disorders to the ARC for additional assistance. Dr. Barbara Lewis, Chief of Counseling and Mental Health Services, described the ARC as the "piece [that] had been missing in terms of coaching and helping students who learn differently."
Of course, the ARC hosts their own workshops as well. Topics covered include time management, effective reading/note-taking, and problem set strategies. They also offer study spaces with reservation for individuals or groups, an excellent way to attract students to their new space and resources. Finally, the ARC features academic coaching as a service focused on equipping students with strategies that help them succeed.