8 min read
Students Need More Tutoring During COVID-19. Why are they using less?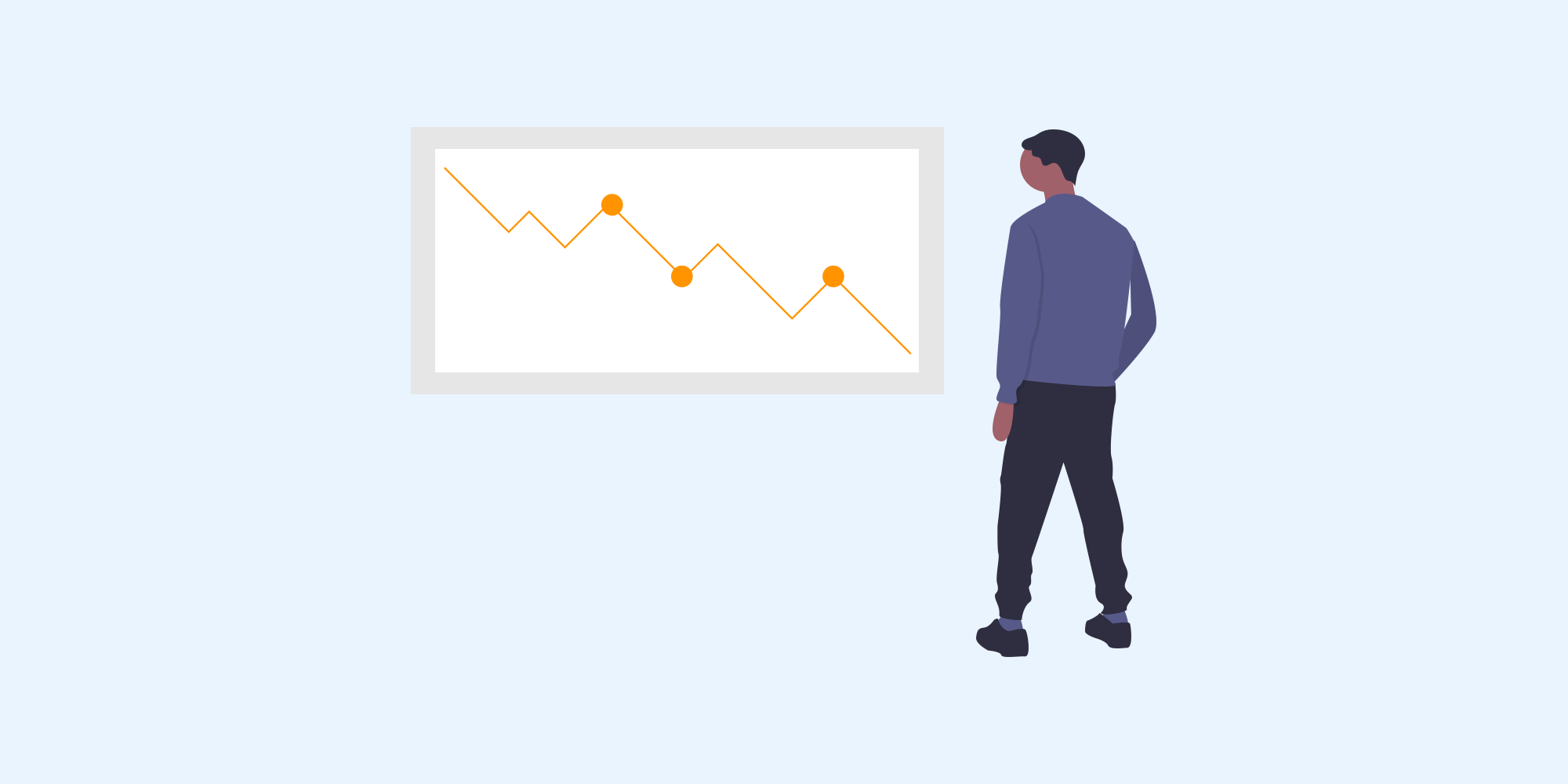 COVID-19 has created a rocky terrain for learning in higher ed.
Students who were attending classes on campus are now learning remotely, and those who were participating in study groups, attending professor office hours, or meeting with tutors are adjusting to virtual replacements for these academic supports.
This is not to say that remote learning is inherently flawed. After all, online learners were growing in numbers long before COVID-19. Historically, however, online courses were optimized over time to bolster student success in a distance learning environment. Furthermore, students made a choice to enroll in them, due to their unique needs and interests.
In the wake of COVID-19, however, millions of students have been forced to shift from taking in-person courses to completing their studies in a remote learning environment. As explained by one student comment in the Knack COVID-19 Student Survey Report, "online learning is a lot harder when you're not prepared for it."
Given everything else that students may be experiencing with COVID-19, it's never been more difficult to focus on learning. For instance, some may find it difficult to concentrate on academics with a lack of privacy and an abundance of distractions in their homes. Thanks to high stress levels and family members spending more time at home, it may be harder to get reading done. Without the library or other campus study spots, it can be challenging to stay motivated and focused enough for true learning to take place.
During a time when learning environments are not ideal and students are in need of more support, colleges and universities should be providing more contact hours of tutoring. In fact, EDUCAUSE highlighted tutoring as one of the promising practices institutions are using to ease student transition difficulties during COVID-19.
Yet, despite an increased need, students are using less tutoring. This is according to a report from Primary Research Group, which revealed that tutoring volume has dropped at many schools since the inception of COVID-19.
Since we've experienced the opposite effect with our partners, we thought it might be helpful to explore a few reasons why students could be using less tutoring at your school. After all, we can certainly agree that it's not because they wouldn't benefit from it.
Ineffective Tutoring Virtualization
If you've experienced a decrease in the use of tutoring services during COVID-19, this may be a sign that your transition from in-person to virtualized services wasn't incredibly effective. Students who were already using tutoring services may have dropped off because they did not feel oriented enough during the transition, and the connection they had to your tutor or department may have dissipated as a result.
Your virtualization strategy may have also missed an opportunity to connect with new students who want help but are unsure of what's available. This could be a simple issue of ineffective marketing tactics, but it could also point towards a larger issue with accessibility.
The onset of COVID-19 has reinforced that static web pages, email addresses, and phone numbers can only take us so far with Generation Z. To truly maximize the accessibility of your services, you need to go beyond these avenues of communication to reach students where they are with modern technology.
Additionally, relying on video conferencing as the primary tool for transitioning your in-person services to virtualized services is not sufficient. Since it takes more to run your normal operations than face time with students, you need a robust tool that not only offers video conferencing but also supports the administrative process of connecting students with tutors.
The good news is that your institution has the opportunity to make your virtualized tutors more effective with the current no-cost offer from Knack, which can be implemented within 24 hours. We know that the demand for academic support is higher than ever before, which is why we are waiving our fees to help institutions capture this demand and scale support as needed.
In fact, one Knack partner school has experienced a 563% increase in tutoring sessions per week since they transitioned their courses to an online setting, demonstrating that the demand for tutoring is definitely there. Consequently, it's only logical to assume that a decrease in tutoring utilization is representative of an inability to digitally capture and service that demand at scale. See how Knack can help.
Inaccessible Tutoring Resources
We know that just because a resource exists doesn't mean a student will use it. The first obstacle for many students is that they have a hard time asking for help. This is especially detrimental if resources are not delivered in a way that attracts engagement from Generation Z students. There is, after all, a bit of consumer behavior psychology to be considered.
Even if the stigma around asking for help were eliminated, would your tutoring services be the most accessible they could possibly be for all students? If a student needs help and feels okay asking for it, are your resources designed in a way that they'll actually use them? These questions can be difficult to answer.
In a time of social distancing, however, certain types of inaccessibility are hard to ignore. For example, ensuring that academic support is properly designed for asynchronous learning has never been more important. This need for flexibility with regards to when and how you can access services has always been important to Generation Z students. Even in a campus setting, the option to meet with peer tutors and get academic support outside of traditional business hours automatically makes your services more accessible.
Another reason that resources may not be entirely accessible is that they don't cover what students are seeking help in. Think about students who are in the pre-contemplation or contemplation stage about using your services — are you fully orienting them to what you offer so they feel comfortable making that first move? Your current website is likely missing the mark.
A web and/or mobile app, on the other hand, increases and expands accessibility for students, while adding value with tutor profiles, student testimonials, frequently asked questions, and other student-friendly features. When tutoring is enhanced by technology, it opens the door to the kind of experience students crave. For example, being able to enter a live chat or text a number for help gives way to more connection than providing an email address or business phone number to call before 5pm.
Making your resources more accessible ensures that you are in the best position to make a case for why the right tutor could be the secret weapon to success for students adjusting to a remote learning environment. Luckily, we've compiled some proven tactics to help you Increase the Accessibility of Your College Tutors.
Inefficient Tutoring Processes
Quickly becoming a remote learner is a big adjustment for students, especially when they are coming into online environments that weren't meticulously designed for students who planned to be remote learners. Instead, faculty are shaping this environment for them in real time, and students are doing their best to adapt.

Amid all this confusion, it's easy for some services to become inadvertently cumbersome to navigate or deliver remotely. Quick fixes may seem like good virtualization solutions, but they rarely offer a truly streamlined operation that is optimally functional for students. Therefore, it's critical to design and position services in a way that encourages students to use them, especially given that students need additional support as remote learners.
We've already noted that Generation Z is accustomed to streamlined services, like those that sharing economy services offer. By now, many of us outside of Gen Z expect to conduct most of our business in this way as well. Luckily, it's very possible to virtualize your tutoring services in a way that allows them to be delivered just as seamlessly. Adding videos to your website, for example, can quickly demonstrate how easy it is to get started with a tutor and how user-friendly your services have become.
Virtualized tutoring services that allow students to peruse tutor profiles, read reviews, make an appointment, attend their session, and leave feedback in a single platform will quickly win over students. For those students who are struggling academically, need some extra support, or simply want to finish the semester strong, a streamlined process for getting help is absolutely critical. The more difficult it is to access services, the less likely students are to give it a try.
Tired of spinning your wheels on how to connect your students to your virtualized tutors? Knack has it figured out. Get in touch with us here.