6 min read
The Power of Relationship-Driven Tutoring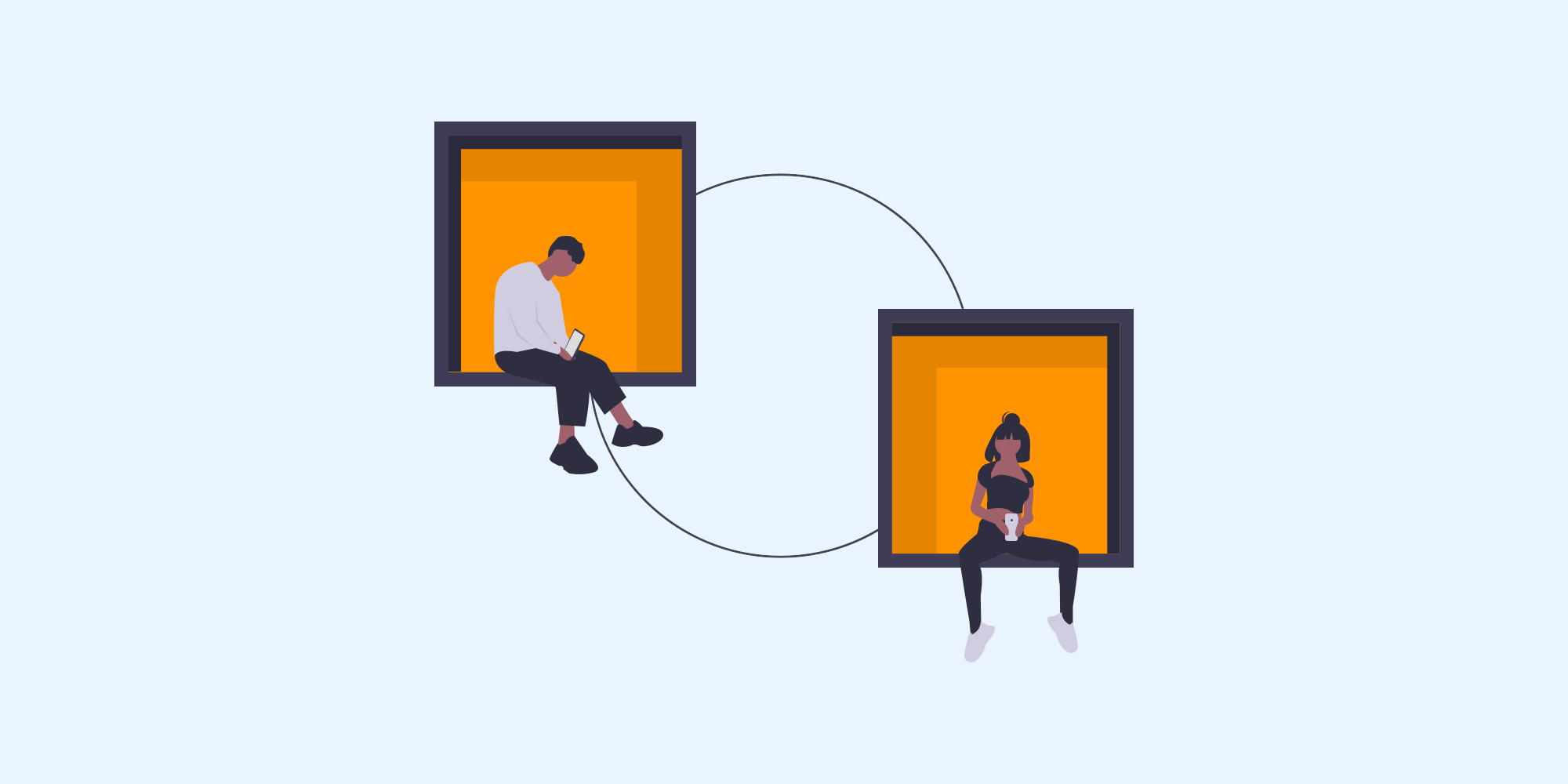 We know relationships play an important role in student success. Indeed, so much of the intention behind campus initiatives is to strategically encourage students to build relationships.
Peer tutoring cannot be overlooked as a vehicle to create important relationships that help students succeed. In fact, the existence of a solid relationship can turn tutoring into a transformational experience from a strictly transactional exchange. The power of relationship-driven tutoring sets students up to maximize the benefits possible with tutoring, bringing not only success in the classroom but also the support needed to succeed outside the classroom.

Here are three ways that relationship-driven tutoring makes a difference for students.
Consistency Builds Trust
Like any meaningful relationship, tutoring is most impactful when there's a high level of trust and rapport between both parties. This can only be achieved over time, with consistent communication. That's why it's ideal to work with one doctor, one counselor, one personal trainer, or one financial advisor. In each of these relationships, the consistency of working with the same person helps the pair make progress towards common goals. Consistency also creates psychological safety, which unlocks the level of vulnerability required to achieve maximum progress. Tutoring is no different.
For tutoring to be productive, the student needs to feel comfortable enough to be unsure in front of the tutor — to make mistakes, ask questions, and talk about where they are struggling. This is part of the reason why peer tutoring is much more effective than professional tutoring. After all, tutoring isn't just about getting the right answer, it's about learning the process of finding the right answer. The latter takes time to master, so the trust and rapport of a solid tutoring relationship can ensure students stay the course to see this through.
Of course, drop-in tutoring services do serve a function and do have their rightful place. Just as urgent care centers, hotline numbers, 1-800 customer care numbers, and consultations are helpful, drop-in tutoring is helpful as well. Sometimes, it's the first time a student tries tutoring, ultimately encouraging them to seek help again. However, it's difficult facilitate consistent, focused one-on-one assistance through drop-in services. The personalized experience Generation Z craves is much more feasible through relationship-driven tutoring.
It can be hard to ask for help, so having the ability to work with the same tutor each time removes a big barrier. Rather than dealing with the stress of meeting someone new or the cumbersome nature of trying to explain your needs all over again, a student can simply say, "I still don't get this" because they have reached a level of comfort and familiarity with their regular tutor. Interventions put in place like the early-alert system at Eastern Kentucky University demonstrate how institutions can nudge students to tutoring early so effective relationships can form.
Relationships Enhance the Learning Process
In her paper entitled "Motivation, Learning, and Communication Preferences of Generation Z Students," researcher Corey Seemiller reminds us how much Generation Z prioritizes and is motivated by relationships. In fact, relationships are what students talked about most in terms of what "excites them about getting up in the morning." Research showed 75% are motivated by not wanting to let others down. Commitment is also important to Generation Z — they want to follow through with others, exemplifying a strong sense of responsibility.
Consequently, tutoring can be a great source of motivation for Generation Z students, who are more likely to be an active participant and enjoy this kind of collaboration if it is built upon a strong relationship. This means that students will return to get help regularly, steadily strengthening their learning skills over time.
We know that relationships affect the learning process because we've seen the the impact of faculty/student relationships. On college campuses where faculty frequently interact with students in their courses, both first-year and senior students reported greater gains in personal/social development, general education knowledge, and practical competencies. Another study showed that feeling a strong connection to faculty improves academic performance. Reasons why connectedness is so important include increased motivation and investment, increased retention of course material, and a sense of security and comfort that results in more class participation.
Relationships that help students succeed (like tutors) can also increase an overall sense of belonging, which can further improve academic performance. Research shows that students who report a higher sense of belonging at the end of the first year perform better than their counterparts. They also persist more in their second and third years, and report lower levels of mental health issues. For underrepresented students, in particular, not feeling a sense of belonging can negatively impact how they integrate, perform, and persist.
Just as there are conversations about the value of building student-faculty relationships, peer tutors should be empowered with the realization that their role also makes a big difference in helping their peers feel a sense of belonging on campus. Understanding their ability to help their peers through the power of relationships can inspire tutors to truly connect with their students.
Providing training for tutors can also equip them to make the most of this opportunity. The three-step training program at Berkeley College provides an excellent example. It includes an online training program with videos and exercises on topics such as tutoring students from diverse backgrounds, opportunities for job shadowing/debriefing, and education on the difference between teaching and tutoring.
Peer Tutoring Provides Academic and Social Support
The power of peer tutoring relationships is that they offer both academic and social support for students. Of course, the academic component comes by virtue of strategies to master course content. However, this is further facilitated by the social support that comes when peers work together.
When genuine rapport and a true relationship develops between a tutor and student over time, it allows space for the vulnerability of asking for help and struggling in front of someone. It makes it comfortable for students to say, "Ugh, I still don't get it…" or "Can you please explain it one more time?"
Best practices associated with tutoring include allowing the student to do more of the talking during sessions. This includes the student explaining information, answering a tutor's questions, and doing the work in sessions, as opposed to the tutor doing all the heavy lifting. The student taking the lead in this way is more likely to occur if they have built a strong relationship with their tutor.
Furthermore, relationship-driven tutoring creates an environment where students can receive support and enjoy the feeling of having someone cheer them on. They are working with a person who has gotten to know their strengths and learning style. As a result, they receive support that is tailored specifically for them. The tutor becomes part of that student's team of peer support (along with roommates, resident advisors, friends, etc.). That said, this particular relationship is likely the only peer relationship dedicated wholeheartedly to the student's academic success.