7 min read
The Role of Peer Tutoring in First Year Student Success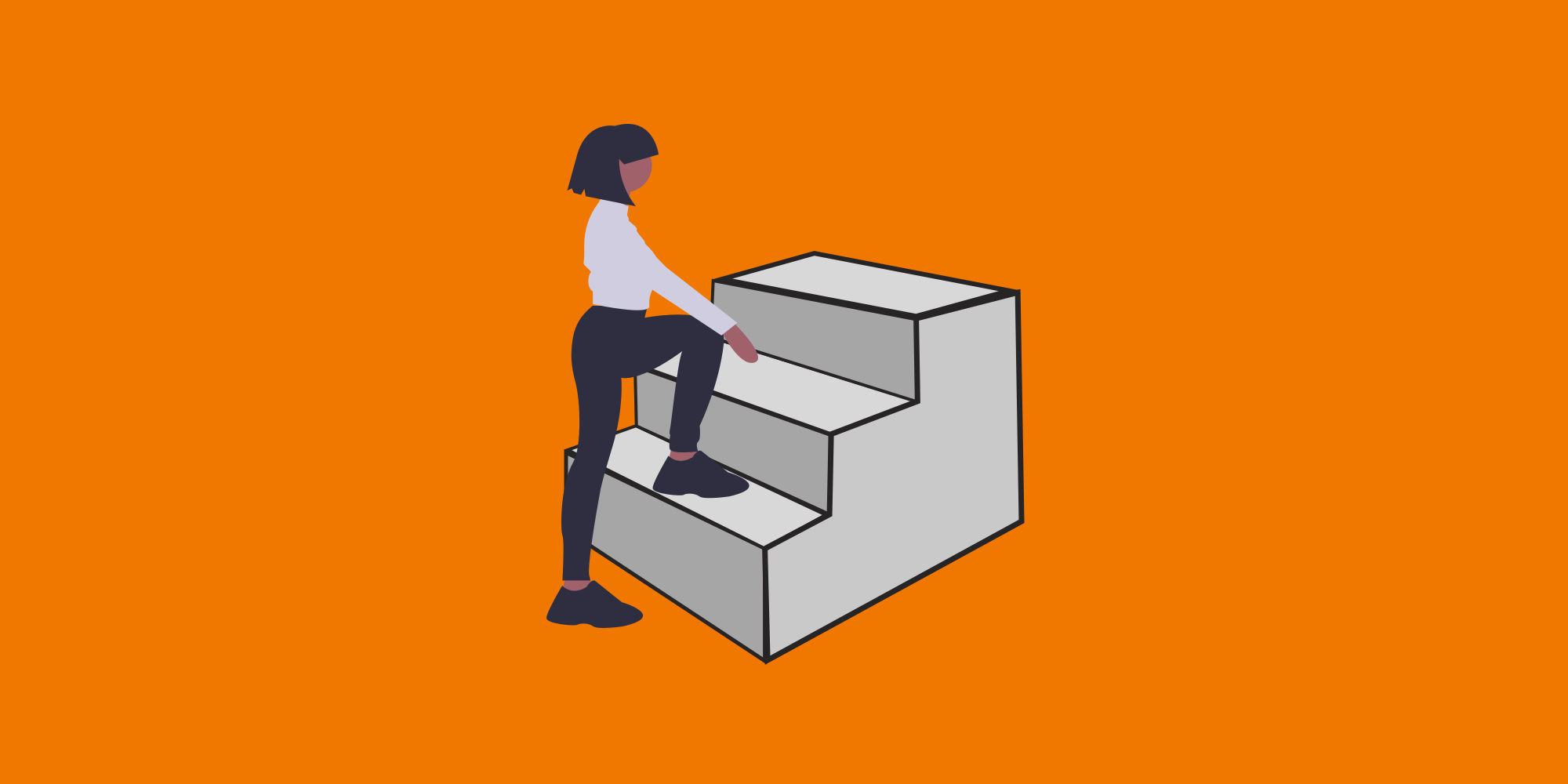 Starting college can feel like a journey of a thousand miles and the one step that begins it all is that very first year. More specifically, it's that first semester, first month, and first week that shape the direction of the adventure ahead.
"The journey of a thousand miles begins with one step." - Lao Tzu
The critical value of this first step is not lost on institutions of higher education. The efforts put into first year student success encompass a range of areas, such as first year advising, first year residential experience programs and residence halls, first year courses, targeted wellness outreach to first year students, and more. All of these efforts to help new students make the transition to college hope to improve student retention, satisfaction, persistence, and overall success.

Peer tutoring should also play a significant role in the game plan for first year student success. The challenge for peer tutoring services, however, is to be more visible and accessible by going where first year students are instead of waiting for students to come to them. After all, many first year students don't know that they need help until it's too late.
Peer tutoring programs help institutions drive first year success by helping students build connection, reduce isolation, create a network, establish a routine, and lay a foundation for future success. Let's explore each of these benefits in more detail below.

Building Connection and Reducing Isolation
Social connection is key for student success at any stage of the college experience, but it's especially critical in the first year. It helps students know that they are not the only ones finding their way through the college transition process and it allows them to connect with peers who have been there before. This helps to prevent the isolation that can exacerbate homesickness, loneliness, and more serious mental health issues.
While the focus of peer tutoring is academic support, we know that it doesn't happen in a vacuum. The social support that is inherently ingrained in the peer tutoring experience is part of what makes it so impactful for the success of first year students. With the tie between college friendships and academic success, we know that ensuring social support goes well beyond just having someone to grab dinner with on a Friday night. It offers validation, camaraderie, guidance, and encouragement. We also know that the social component of peer tutoring is part of what makes it a high-impact practice and helps to foster a strong community of peer support.
Help seeking is "inherently academic and social," according to Sarah Kiefer, a University of South Florida professor who studies help-seeking behaviors. This is why peer tutoring is a must-have for first year student success. It is, by nature, academic and social, blending what first year students want with what they need.
According to the National Education Association (NEA), some benefits of peer tutoring for students include higher academic achievement, improved relationships with peers, improved personal and social development, and increased motivation. While the research cited is primarily focused on the K-12 population, it's clear that these benefits extend to college students as well.

For students living on campus, student housing may provide a first year residential experience program. These programs are created with the goal of building social support as a driving force. Peer tutoring is often incorporated into these programs by virtue of drop-in tutoring events in first year residence halls. Students respond well to these offerings, as evidenced by the 213% increase in tutoring attendance for this Florida program over the course of the last decade. Powering tutoring with technology, however, helps to expand the reach and maximize the impact of these services by facilitating ongoing peer learning relationships for first year students living on and off campus.
Creating a Network and Establishing a Routine
Peer tutoring is rich in its ability to help first year students establish a network and develop a routine.
While students may form a bond with their orientation leader or resident advisor, a peer tutoring relationship is another great source of support. By design, it offers a dedicated, consistent focus on that specific student's success. Few peer relationships have this make-up. In addition, peer tutors are often a year or two older than the students they work with, enabling them to help orient first year students to campus resources and expose them to other opportunities to get involved and meet other students.
Not only does peer tutoring help first year students expand their network and build a system of support, it also helps them embrace academic help-seeking as the norm in college. This reduces the distance between students and academic help as their classes become progressively more difficult in the years ahead. They will be more likely to seek help and seek it earlier because it's a natural step for them. A positive experience with peer tutoring in the first year means that students are less likely to hold themselves back with these common reasons for not seeking tutoring that others may struggle with. Through peer tutoring, students also recognize these lies about learning earlier in their college career.
Tutoring services offered in the same vein as other sharing economy services, like Airbnb and Uber, can help Gen Z students cement help-seeking behaviors as part of their college routine. This is especially helpful if students get connected to a tutor in the first six weeks of their college experience.
It's well known that the first six weeks of college are the most critical time for first year students when it comes to health and safety concerns. However, it's important to look at the academic risks students face in those first six weeks as well. After all, college brings a significant change in academic environment. Consequently, establishing good habits and connecting to relevant resources is critical during this time.
Peer tutoring services can maximize their impact by strategically connecting with first year students. Consider targeting first year students by conducting your outreach in first year spaces like dining halls, classes, residence halls, and orientation.
Laying a Foundation for Future Success
Peer tutoring helps prepare first year students for overall college success. In addition to helping students develop college-level study skills, peer tutoring support also contributes to an overall smooth adjustment to college life. This is especially true if tutors are properly trained.

Peer tutors are natural champions to help first year students adjust to the academic rigor of college, and institutions should place them at the forefront of the first year student experience to ensure that they are visible and accessible. Consider the First Year Academic Support initiative from the University of Notre Dame. Staffed by two full-time faculty members and over 200 students each semester, the program promotes tutoring sessions for specific courses first year students are taking. It also features a First Year Librarian, which is the kind of personalized service Generation Z craves.
A study about tutoring strategies to engage first year students examined how students perceived the usefulness of tutoring strategies utilized in their first six weeks of study and how these strategies helped engage them in learning during their transition to college. The findings showed three main themes about the peer tutoring experience: student-centered teaching style, feedback, and assessments. This shows how peer tutoring relationships can create positive engagement with academic study that sets a strong foundation for future help-seeking behavior.
Another study describes peer tutoring as "one of the more extended forms to support new students adjustment." It examined the use of peer tutoring to improve the academic performance and retention of first year students. Furthermore, this approach incorporated a three-session training provided by university academic staff to peer tutors. With a foundation in counseling approaches, the training aimed to help students improve their level of self-regulated learning to increase first year academic and social adjustment as well as academic performance. This kind of training helps tutors become even stronger allies and an even more "effective and sustainable solution" in the mission of first year student success.