5 min read
Why Letting Students Choose Their Tutor Works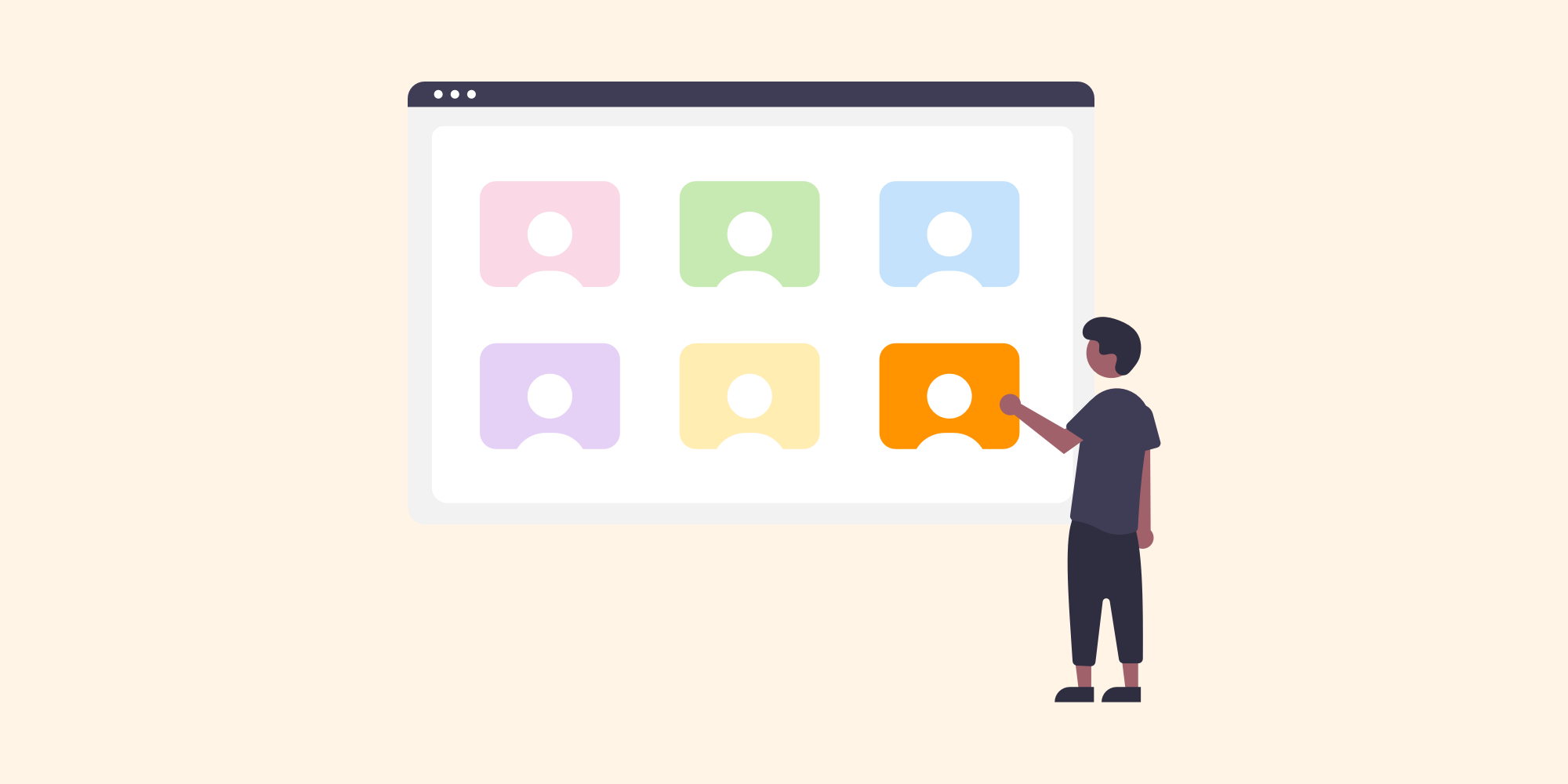 In the world of college tutoring, there is a heavy focus on ensuring highly qualified tutors are made available to students. This is incredibly important.
For learning center directors, this work includes tutor recruitment, interviewing, hiring, staffing, and more. It's naturally a critical part of the tutoring process.
What may be less standard, though, is letting students choose their tutors. Students might get assigned a tutor or only have a single option based on the course. The thought may be that as long as we have secured qualified tutors, who students end up with doesn't matter as much.
Focusing on providing qualified tutors, though, doesn't inherently mean that student choice must be removed. Campuses give students an ability to choose when it comes to roommates, student body president, professors, mental health counselors, medical providers, and more. Why shouldn't there be a level of choice for students when it comes to choosing their tutor?
Letting students choose their tutor could help remove or weaken barriers, such as the stigma around asking for help, the psychological size of your campus, or the inherent challenges of first-year student success. Since we know peer learning is essential to a modern college curriculum, it's worth exploring the ways we can modernize the peer learning experience. Read on to learn why letting students choose their own tutors is a key part of that process.
Students Should Feel Engaged From Step One
You might think that "step one" is attending a first tutoring session, or even signing up for tutoring. In fact, step one comes much earlier. Using the stages of change model as a frame of reference, "step one" of behavior change goes as far as back as the precontemplation stage. In the contemplation and preparation stages that follow, one might take stock of what the process will be like before diving in, which is important to consider when improving tutoring services.
If students are able to choose their tutors, they are met at the early stages of change with information that they have freedom and flexibility in the process. This can not only put students at ease but also encourage them to follow through to the action step of making the first appointment or attending a session. It also invites students to play an active role from the start and orients them to their role as an active participant in making sure the help they receive feels like a fit for them.
In addition to helping empower students early with this option, it can also help set the tone for a meaningful experience. Students may find tutoring especially supportive if they find a tutor from the same key student population they identify with or if a relationship-driven connection develops from the start within an easy system of choosing your own tutor. At Knack, for example, we've found that when students can choose their own tutors using our platform, students rate their experience with the selected tutor very high, at an average of 4.99 out of 5 stars.
Generation Z Students Want Choice
This approach is also a match for today's primary student demographic, since Generation Z wants (and expects) choice. Assigned support might not be their thing, but options to customize and personalize their tutoring experience could engage Gen Z students and lead them to the right tutor who becomes their secret weapon to success.
Technology enables today's students to have more choices and navigate them easily, so it's a fantastic way to not only streamline your services but position them in a way Generation Z students will respond positively to. With a tutoring app, for example, students can choose for things like major, background, and interests by checking out tutor bios. They can also read tutor reviews and message a tutor directly before meeting with them.
The ability to meet in the app using video, screen-sharing, and whiteboard features also gives students the flexibility to have a tutoring session at any time that works for them, even if they fall outside a center's traditional business hours. This is the kind of choice Generation Z wants, and it all starts with letting them choose their tutor. At Knack, our goal is to get three qualified tutors to respond to every student request so they have a few good options to choose from.
Administrators Have (a million) Other Things To Do
Letting students choose their own tutor is a win for students, but it can also be a win in easing administrative load. When students can choose their own tutor, make appointments directly with tutors, and have sessions in a way that collects the data you need about tutoring services, you are freed up from these tasks to focus on other items on your to-do list to continue building a robust, effective program.
Powering peer support with technology allows these aspects of delivering tutoring services to be more streamlined while still giving you access to seeing all these moving parts in real time. In fact, a platform built just for tutoring with a dashboard for admins makes this easier than ever before. You still maintain control of core components of your program, such as tutor qualifications, and you can get visibility into what's happening so you're still connected to and can access your data at any time.
Lastly, although we've explored here why letting students choose their tutor works, we should also ask, "Why not?" Why not let students choose their own tutors? Why not become empowered with technology to streamline your program? What holds us back from these things? The answers to these questions may lie in fear, uncertainty, or the comfort of the familiar. If COVID-19 has shown us anything, however, it's that it's important to use an open mind to consider new ways of doing old things we're so familiar with. It may just lead to the next level impact you've been looking to make with your program for years.