7 min read
Hang On, Higher Ed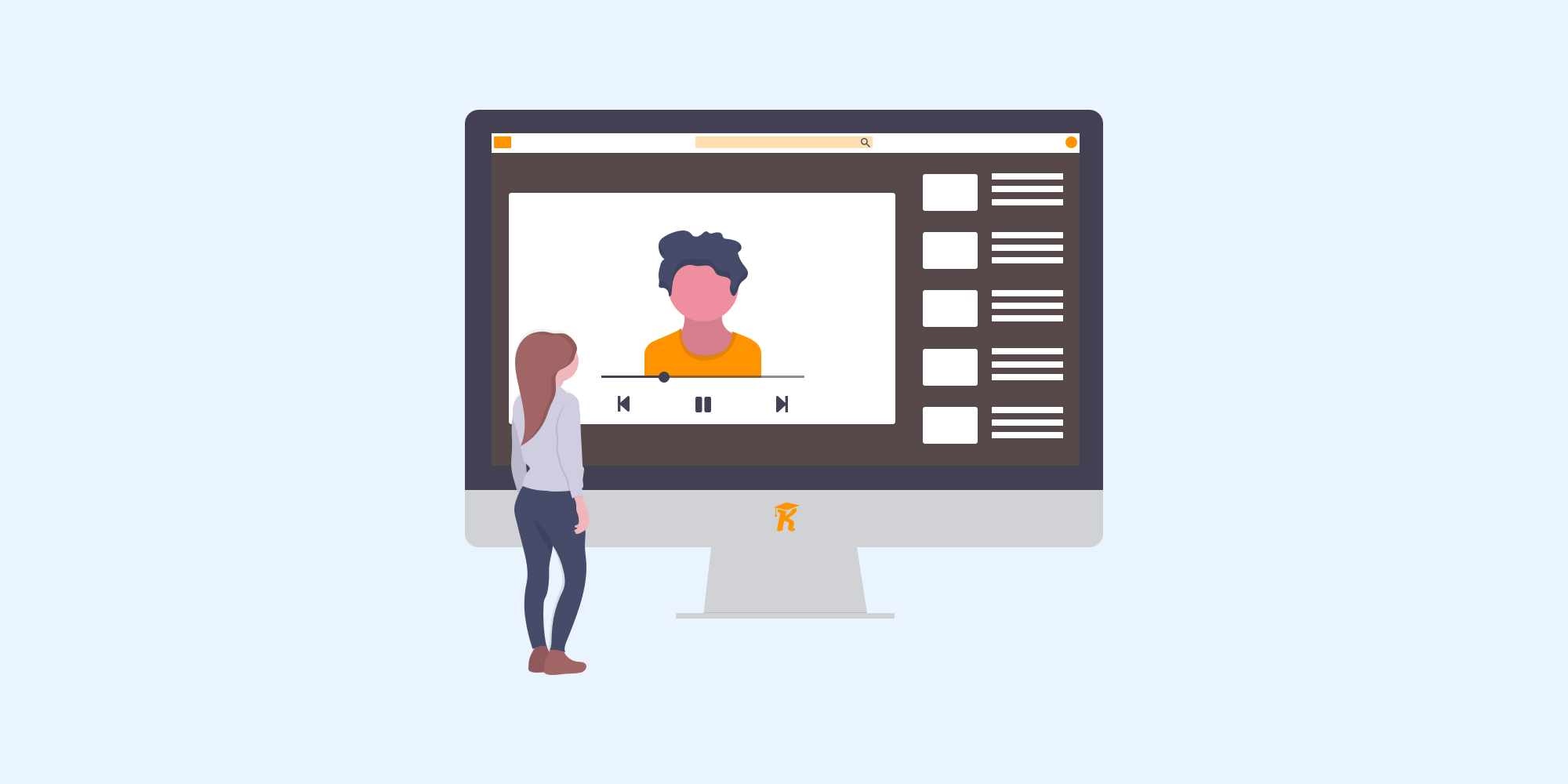 Higher education's decade-long journey to course correct just took an interesting turn.
Years before COVID-19, many considered the field at risk for a major decline. From high school newspapers to The Huffington Post, people wondered if higher education would be the next industry to experience a financial downturn on scale with the housing crisis of 2008.
It's true that higher ed typically does well during times of recession when people return to school to learn new skills and become more marketable in a struggling economy. Conversely, however, college enrollment has been steadily declining over the past decade of economic growth. According to NPR, major contributing factors include cost and U.S. demographics. There has also been a renewed appreciation for vocational and alternative learning programs.
Then, COVID-19 happened. Now, many experts are predicting overwhelmingly negative long term impacts on higher ed. In fact, NYU Professor of Marketing, Scott Galloway joined CNN to speak about the future of higher education with the onset and impact of COVID-19. Ultimately, the questions that have been hanging in the air about higher ed related to cost, enrollment, value, and modernization are now under even more scrutiny.
As such, institutions of higher ed are faced with a unique challenge: innovate quickly and effectively to not only survive but to help students thrive. It's more than just hanging on — it's about finding ways to excel in a new educational landscape filled with many learning alternatives.
During a time when students are hesitant to take on debt amid global uncertainty, it's more important than ever for institutions of higher ed to be as efficient as possible by adopting technology that maximizes their reach and impact. It's also critical to make the most of these opportunities to fundamentally redesign how learning happens. Here are three areas where there's plenty of room for growth.
Expanding Peer Learning Pathways
There are many reasons why peer learning is essential to a modern college curriculum. First and foremost, it facilitates meaningful, 1:1 human connection centered around learning, which keeps students engaged and persistent in their academic pursuits. Additionally, it is an efficient way to meet many needs for today's students. When well-designed, it creates meaningful campus employment opportunities that enable career preparedness, foster a culture of learning, and build academic confidence to help all students succeed.
Students often come to college for the holistic experience of living and learning alongside one another. Quite suddenly, COVID-19 showed us that this may not always be possible. Yet, especially when they can't live on campus together, students should always be empowered to learn together. The good news is that technology makes it possible to ensure peer learning doesn't fall to the wayside during times of remote learning, especially if it goes beyond just video-conferencing. It's important to consider, however, that the tools used to facilitate this must be intuitively designed in order to be viewed favorably alongside the slew of streamlined technology that modern students use every day in other aspects of life.
Furthermore, peer learning enables colleges and universities to widen the scope of their impact and maximize their resources during lean times by serving more students for fewer dollars thanks to its dual impact. Beyond this, however, peer educators are a cost-efficient, high-impact choice that enables institutions to enhance learning in a way that is scalable as needs change. This is especially true when peer learning is powered by technology, which makes the resource accessible to more students and increases overall efficiency. Peer learning can also help institutions test out innovative learning strategies like the Modified Tutorial Method.
Empowering Faculty to Do More
Faculty play a critical role in helping higher education adapt to meet emerging needs. This is true, however, only if institutions provide them with the opportunity to experiment and innovate beyond traditional approaches to instruction. As such, these institutions can only maximize the impact of their expert faculty by creating room for them to help modernize instructional practices for the new learning landscape. One current example of this is how moving from synchronous to asynchronous lectures offers faculty members increased flexibility to curate learning for students.
This transition frees up some space for faculty to find technology that enhances the overall learning experience for students. Exploring the current state of technology integration for the K-12 classroom, Equip highlights struggles that are worth noting for higher ed as well. In addition to technology integration being more passive than active, they found that instructors are likely "digitizing traditional learning instead of enhancing it." Finding meaningful technology that actively enhances the learning experience is one way faculty can help strengthen the quality of education for the future.
Furthermore, faculty who opt for asynchronous lecturing may be able to experiment with innovative educational design, improve student learning outcomes, or even engage more personally with students. Stanford Social Innovation Review offers recommendations on design thinking for higher education to "redesign their core functions while also creating capacities to reach emerging and underserved markets."
Ideas for teaching and learning are outlined using their Transformation A framework, which explores innovations at three universities that are creating gains in student outcomes while remaining widely accessible. Transformation B focuses on "new educational models that could not emerge meaningfully from the traditional academic organization." This relates to online programs for nontraditional student populations, as well as other types of tech-powered learning. Giving faculty a chance to explore ideas like these will positively impact any institution's academic programs in the long run.
While colleges and universities made an impressively quick shift to remote learning with the onset of COVID-19, they are now being prompted to reflect in ways that may usher in newer, more sustainable practices. In a piece for Inside Higher Ed, Robin DeRosa, Director of the Open Learning & Teaching Collective at Plymouth State University, implored colleges to think about how "to build architectures for learning through a pandemic," rather than focusing simply on getting classes online. Maha Bali, from the Center for Learning and Teaching at the American University in Cairo, expressed her belief that not relying too heavily on synchronous video conferencing is one way that faculty can assist with "moving online with equity in mind and trying to reduce learner anxiety."
Expanding Customization of Learning
Innovation in higher education can also occur in terms of how learning is directed and facilitated. While higher ed may have previously placed emphasis on providing largely standardized credentials, the interests of students and industry leaders will continue to move towards more flexible options that allow for individualized learning pathways.
A truly customized, self-curated learning route allows modern students to enter into an environment that feels as though it were designed for them because, well, it was designed by them. Today's students prefer personalized experiences — this approach allows them to shape a tailored educational experience that helps them stand out to future employers and meet their own academic and career goals.
Two universities, in particular, give us a good idea of what this can look like: Duke and Brown. Duke offers students "Program II," which is described not as a major but as an individualized degree program. This option allows a viable pathway for "students whose intellectual interests cross departmental boundaries or who perceive areas of learning in clusters" rather than majors. Brown has actually offered flexible degree requirements since 1969 with what's known as "The Open Curriculum." With the program's history outlined here, it describes "maximum flexibility" and "freedom" in a student's course of study, noting that this approach has helped Brown develop successful graduates for over 50 years. Delivering information to students in these new ways allows for more meaningful learning and its success should encourage further innovation.