5 min read
Partner Appreciation Week 2023: Partner Spotlights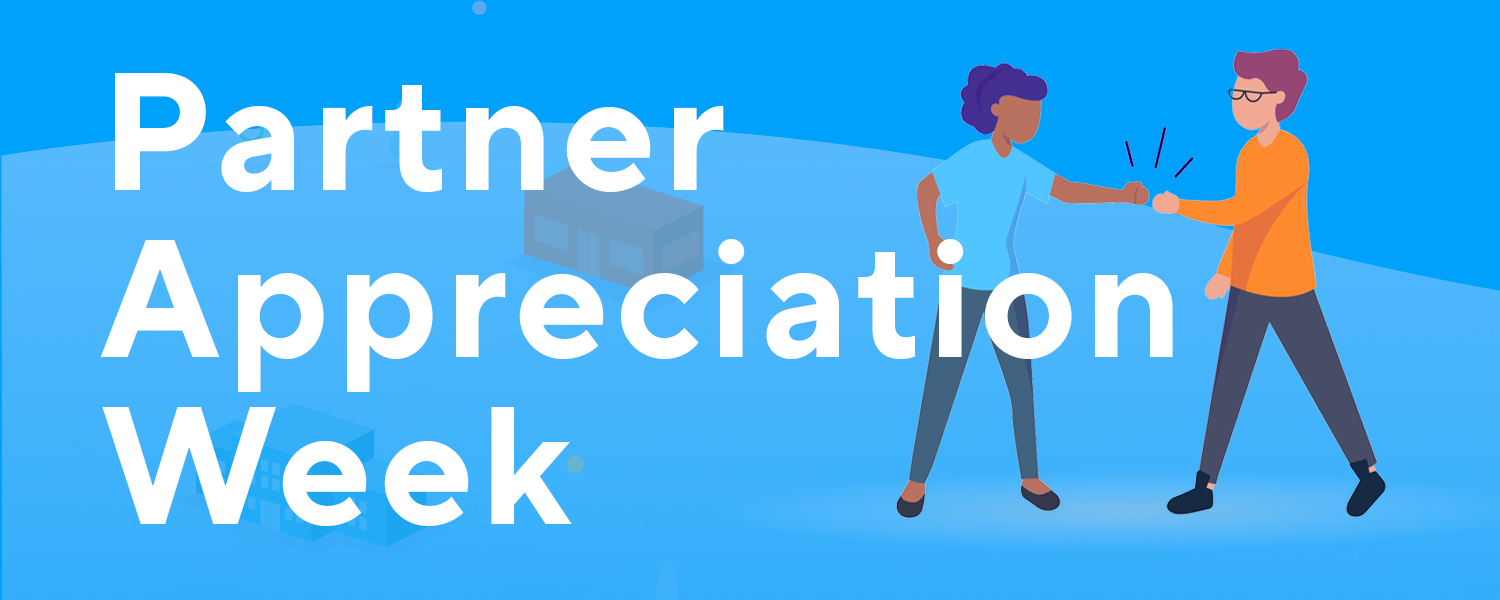 Because our mission to enable equitable access to peer learning resonates with higher education leaders throughout the country, we have the privilege of partnering with campuses of all types and sizes. This includes state institutions, private colleges, community colleges, and the various academic units within each organization type.
These campuses may rally around similar goals, but each partner experiences their own challenges and triumphs on their way to achieving key student outcomes.
Here are a handful of stories that highlight the innovative and inspirational ways our partners support their students.
University of New Hampshire: Creating a Peer Learning Community
The University of New Hampshire (UNH) believes education is essential to a thriving and inclusive society. Because of this belief and the early success of their Knack tutoring program, UNH now views Knack as the service that ties all tutoring on campus together.
"Knack has helped us strengthen the peer learning community on campus and cater to the unique needs of our student population," said Dr. Kate Ziemer, Senior Vice Provost for Academic Affairs at UNH. "Our tutoring programs facilitate the many ways our students learn and offer more personalized, accessible support at scale."
In a move to create an engaging campus-wide ecosystem of support, UNH increased the number of sponsored students from 436 to 2,366 by reshaping their program to support all students in all courses. From Fall '21 to Fall '22, 100% of students tutored responded on a satisfaction survey that their tutoring sessions were "Excellent," "Very Good," or "Good." 100% said they would return for tutoring, and 75% said they would recommend Knack to a friend.
"Knack is a good way to keep students from getting discouraged," said Maya V., a student at UNH. "It's a peer advisor tutoring experience."
Learn more about UNH's experience here.
Rutgers University Business School: A Data-Driven Support System
A campus's tools and services are only as good as the people behind them.
Supportive leadership at Rutgers University have experienced steady growth of their peer tutoring program, thanks in large part to how they interpret and act on the data provided to them by Knack. This intentional approach has resulted in distinct strategies that serve both undergraduate and graduate students.

"As Knack Program Administrator (KPA) at Rutgers Business School (RBS), I have really enjoyed working with our Knack partners," said Stephan Kolodiy, academic advisor. "The Knack team is passionate about what they do and extremely responsive to the needs that we present to them. From a purely tutoring standpoint, the flexibility that Knack provides our students is unmatched. Students seeking tutoring have the flexibility to schedule tutoring appointments in-person or online, and they don't have to cater to the hours of a traditional tutoring center."
Among their recent successes, Rutgers experienced a 411% increase in tutoring sessions from 2020-2021 to 2021-2022. Additionally, in a recent survey, 100% of students who completed 4+ sessions rated those sessions as "Excellent", and 80% "Strongly Agree" that tutoring through Knack helped improve their confidence.

Rutgers students are so engaged with their peer tutoring programs that campus leadership increased their support to meet student and tutor interest in using Knack for peer help.

"Knack has helped us develop and grow a unique tutoring program that caters to our diverse offering of courses across departments, programs and campuses," said Dr. Madhavi Chakrabarty, Senior Director of Undergraduate Student Experience and Assistant Professor of Professional Practice in Marketing. "I think it speaks to the customized set up and flow that Knack has deployed at RBS."
Fordham University: Centralizing Tutoring Networks
Prior to the pandemic, Fordham University offered in-person tutoring in limited subject areas and began offering virtual tutoring to undergraduate students in March 2020. Though successful, the new approach proved labor intensive and required significant monitoring.
By centralizing and virtualizing their tutoring networks through Knack, Fordham went from supporting 180 courses on two campuses to supporting all courses on three campuses.
This centralization has created an easy-to-access and quality support offering for their students, leading to increased student satisfaction and engagement.
"It has allowed me to make a difference in the Fordham community," said Alexander D., a student at Fordham.
Fordham saw a 176% increase in tutors between fall 2021 and spring 2022 semesters. 100% of Knack users at Fordham responded that their tutoring sessions were "Excellent," "Very Good," or "Good." 100% also said they would "definitely" recommend Knack to a classmate or friend.

"I love being a Tutor for Knack!," said Elaina P., a student at Fordham. "It is a great way to earn some money on the side while simultaneously helping your fellow classmates!! It is a win-win! You can tutor according to your personal schedule and there is no stress involved!"
Learn more about Fordham's experience here.
University of Oklahoma, Price College of Business: Maximizing Time & Effort
The University of Oklahoma's Price College of Business (OU-PCOB) built it, and the students came.
OU-PCOB steadily increased their program offering after their initial launch in order to support all business courses effective Fall 2022. After this change, program engagement picked up significantly.
"The overall goal for Knack is to help students improve learning while additionally creating chances for student earning," said Laku Chidambaram, Senior Associate Dean for Academic Programs.
This level of engagement was not only a reflection of OU's program design, but also a product of their Knack Program Administrator (KPA) Geoff Koch's relentlessness. From creating a promotional video to plugging the program in OU's student newspaper, Koch went the extra mile to ensure each and every student at the College of Business was aware of their peer tutoring program.
"This free and useful service is a great opportunity for students in the Price College of Business," Koch said.
Hampton University: Overcoming the Challenges of Remote Learning
As an HBCU, Hampton University (HU) is committed to serving students from diverse national, cultural and ecommerce backgrounds. However, as with many campuses across the country, HU experienced challenges recruiting and engaging tutors when transitioning to remote instruction in response to COVID.
Despite these challenges, leadership at HU found a way to increase accessibility and engagement with their tutoring program, as evidenced by their recent 50% increase in tutor engagement. Through program consolidation and intentional program design, HU has also increased their course coverage by approximately 250%, supporting all students in all courses at the university.
"We've been able to open up tutoring to those who previously could not receive tutoring from our program," said Mikael Davis, Dean of Student Achievement. "We're also saving thousands of dollars each semester; no more wasted funds on unutilized drop-in hours!"
The program has also increased leadership opportunities on campus.
"Tutoring has allowed me to find my voice as a leader and a mentor," said Evangel L., a student at Hampton. "I have grown considerably more comfortable with giving others guidance, and I continue to discover new ways to explain concepts to my tutees, which allows me to form a deeper understanding of those same concepts as well."
Learn more about Hampton's experience here.
We are grateful for everything our partners do to support students! To learn more about how Knack helps campuses scale peer tutoring, visit joinknack.com/partner.