9 min read
Preparing Students for the Gig Economy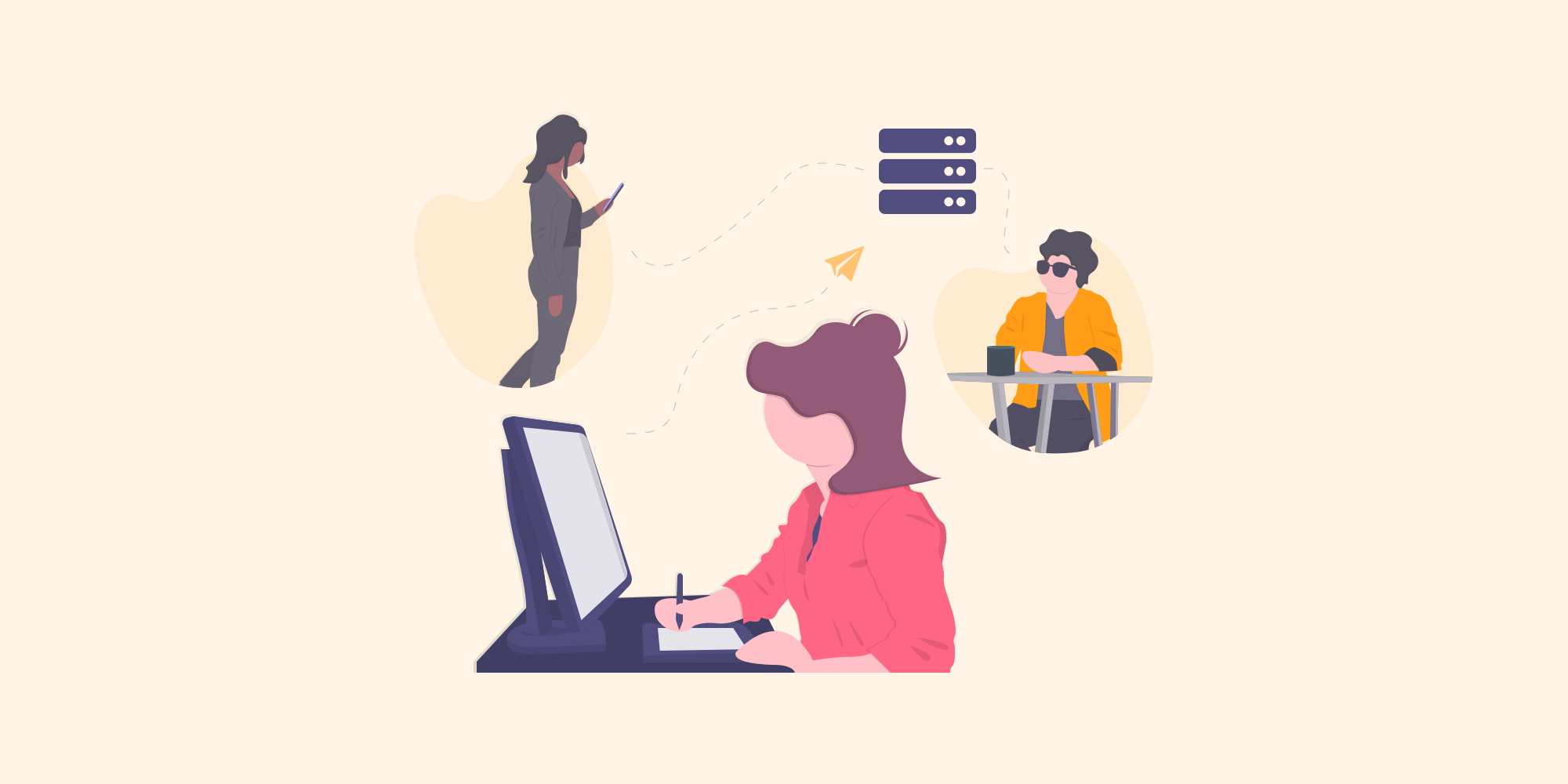 More than half of Generation Z workers are freelancers, and 89% of freelancers wish that their education had better prepared them for this type of work.
This data from Upwork's 2019 Annual Report shows that most schools have been slow to adapt to the changing nature of the workforce.
In the same realm as freelancing, "gig work" is also becoming more prevalent. This 2019 Report from the Federal Reserve found that 37% of 18-29 year olds in the United States have participated in gig work, which they defined as "informal, infrequent paid activities." Globally, Kronos found that 46% of Gen Z respondents have done gig work.
What, exactly, is the gig economy? It's defined as "an environment where organizations contract with independent workers for short-term engagements and temporary projects." Furthermore, the gig economy is "based on flexible, temporary, or freelance jobs, often involving connecting with clients or customers through an online platform."
No matter the exact definition, it's clear that the gig economy is growing fast. In fact, the number of people working gig jobs is expected to grow from 3.9 million Americans in 2016 to 9.2 million by 2021. According to the American Action Forum, the number of gig economy participants grew by 64% between 2002 and 2014.
While the gig economy has its pros and cons, there's no denying that higher education would be remiss in not helping prepare students for this world of work. After all, much of Generation Z is already there, either as a consumer or a worker. Here's what the gig economy world looks like and how higher education can help prepare students to be successful in it.
Understanding Gig Economy Work
The features of gig economy work are part of its appeal. According to research from Kronos, flexible work schedules (55%) and greater independence (i.e. being their own boss; 53%) are what Generation Z finds most appealing about the gig economy. These are its selling-points, but Cleverism reminds us that financial necessity is a driving force as well. After all, Millennials were the ones who brought us the "side hustle" trend in response to the financial need they experienced when coming up through the workforce. This, in addition to the birth of the digital age, ushered in a new way to think about work, with gig work becoming a lifestyle of choice for many workers.
Investopedia points out two additional appeals of the gig economy, noting that workers in the gig economy are more like entrepreneurs than traditional workers. Since these jobs are typically not location-dependent and employees can work from home (or wherever they'd like), gig workers may enjoy having a wider range of employment options. This variety of work options is key in today's world, since people tend to change careers many times throughout their lives and, as such, may desire temporary jobs to fall back on between career changes.
Another defining feature of the gig economy is how it's composed. It's made up of three main components: independent workers paid by the gig task or project instead of hourly wage or salary, consumers who need a specific service, and the companies that connect the worker to the consumer directly, including app-based technology platforms. Thus, app-based technology platforms have become an integral part of the gig economy.
Brand loyalty is another trait of the gig economy that is powered by technology. App-based platforms facilitate the kind of brand loyalty that Generation Z cares about, whereas traditional loyalty programs don't resonate with them as much. Efforts like a respect for privacy, meaningful interaction, authenticity, personalization, and a recognition of diversity win loyalty with Generation Z.
There may be certain personality traits that are better suited for the gig economy as well. Forbes notes that those who enjoy risk and adventure more than security tend to gravitate towards the gig economy. Students who are more driven by achievement than power or affiliation may be a fit for the gig economy. Furthermore, research shows that the following five personality traits are exhibited in greater proportion among gig workers than they are in the general population: creativity, curiosity, confidence, a strong personal brand, and apoliticism.

For a deeper dive into job and personal characteristics involved in the gig economy, check out this research study from The Myers-Briggs Company.
Looking to the Future
Research shows that the share of the U.S. workforce in the gig economy rose from 10.1% in 2005 to 15.8% in 2015. The number of self-employed individuals (many of whom are independent workers in the gig economy) increased by more than 19% from 2005 to 2015. In addition, members of Generation Z in other countries like India have a higher preference for gig work than those here in the United States. Technological advancement and the globalization of work have made this rapid growth possible, though it's predicted that the rate of gig workers will inevitably stabilize because of marketplace over-saturation. This means that there will be more competition for gig economy jobs.
It's also predicted that there will be more personality types in the future of the gig economy. Kerry Schofield, chief psychometrician for Good & Co Labs, told Business News Daily that as the gig economy continues to evolve, the types of personality traits that are more pronounced will likely change and grow more apparent. Traditionally structured employment will also cease to be the norm, which could mean an influx of new personality traits into the gig economy. Extroverts will need to adapt to a work-from-home lifestyle and introverts may need to find their stride in sales-related aspects of their work.
Lastly, the future of the gig economy impacts the future of traditional employment. It offers a new reality for employers who want to attract or retain Generation Z workers. Whether or not they are involved in the gig economy, Generation Z expects traditionally-structured employment to offer similar benefits of the gig economy. The advice from talent management and HR resources like TNLT is that, "to hire the best of Generation Z, make your job like a gig." This means being supportive of side jobs, being flexible, and communicating about career paths, the company mission, and future earning potential. It's also important to invest in a strong company culture.
Employers would also be wise to identify the downsides to the gig economy and position them as their strengths to Generation Z. For example, while Gen Z is attracted to gig economy work, they are hesitant about its lack of stability and unpredictable pay, which are strengths of traditionally-structured employment. In addition, if employers offer flexible but stable job options, Gen Z employees might prize these particular roles as "the best of both worlds." The challenge for employers is to also consider potential future workforce policies like the "dependent contractor" and portable benefits. Strong professional development programs and longterm relationships are two more ways traditional employers can stand out to Generation Z, since these are common criticisms of the gig economy.
Preparing Students
It has become increasingly rare that today's young professionals stay with the first company that hires them for very long, and it's become increasingly common to juggle multiple gigs. What, then, should institutions change about their career services, academic curriculum, and on-campus employment opportunities in response to these trends?
From a career services standpoint, institutions can help students explore their levels of self-motivation and confidence for gig economy work. Best-selling author and research director of Future Workplace, Dan Schawbel, notes that Gen Z is excited about gig economy work, but many feel unprepared. In fact, 25% lack the confidence to network, negotiate, or work long hours. Exploration and skill-building in areas like these can help prepare students for the gig economy. Students should also learn how to discern which gig jobs may be best for them and how to be competitive in the global marketplace of the gig economy.
As higher education adapts itself for the future of work, this also means teaching students about the art of thriving in the gig economy. This way, higher education becomes a partner and asset in the entrepreneurial path of students rather than seeming like an opposing, contrarian force. Helping students understand the good, the bad, and the future of the gig economy can equip students to make informed decisions about if or when they may want to participate in this kind of work. Additionally, learning about contemporary approaches to brand loyalty and how different personality types can succeed in gig work helps prepare students for this modern world. Elective courses about the gig economy and the future of work offer a dedicated learning space for these topics.
On-campus student employment opportunities that mirror gig economy work are excellent forays into this world for students. Work that is flexible, not bound by location, and tech-powered gives students the chance to experiment with their skills and abilities in a gig-like role on campus, while being supported by a caring supervisor. This can be a safe space for students to learn the nature of this work while enjoying the benefits of traditional employment, like longterm relationships and training programs. Peer learning and support programs are one type of student employment that can be adapted to mirror the gig economy, ultimately attracting more students and also streamlining operational efficiency.