5 min read
Fostering a Campus Community of Peer Support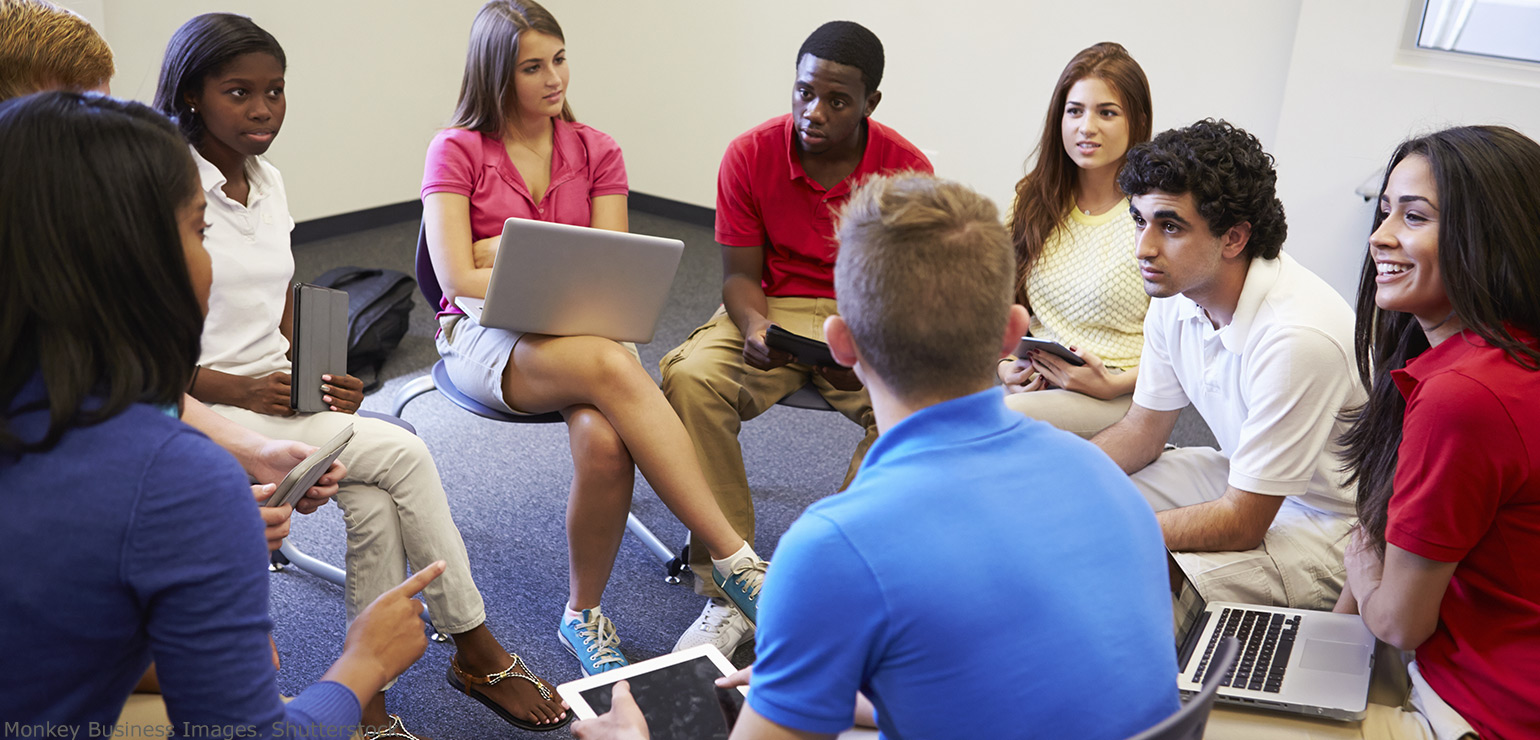 So much of student success depends on access to support. Inside and outside of the classroom, administrators seek to bolster student support as the needs of students change and employers continue to emphasize skills related to emotional intelligence in future hires.
In addition, colleges and universities know that student support not only helps to facilitate a richer, more well-rounded college experience, but it can also encourage persistence and aid retention of students.
Building a Community of Support
Higher education's efforts to support students include much intentional design in their interaction with faculty, staff, peers, and the community. Indeed, it is relationships with friends and mentors that are often among the prized possessions graduates take with them as they go on to their careers. In particular, relationships with peers are a core component of the experience campuses seek to provide, knowing the value of peer support on student success.
Fostering a community of peer support comes by way of both formal and informal means of creating student connections. Formal peer support is often delivered through structured programs with student leadership roles (usually paid) where the focus is serving their peers. A key here is training: Resident Assistants, Orientation Leaders, Peer Educators are examples of students who receive extensive training focused on being a resource to their peers and they are known as leaders in this sense. In addition, some formal peer support programs focus on select groups of students who might have a unique experience, such as veterans, FYRE students, or students with disabilities.
More Than a Formality
While formal peer support is essential, informal peer support is also valuable, in part because it fills the gaps, adds variety, and casts a wider net. For students who don't consistently engage with formal peer support programs, informal peer support becomes a mainstay. The more students are exposed to opportunities to engage with peers, the more informal peer support can develop. Living in a residence hall, working on group projects, getting involved in clubs and organizations, serving with peers in the community– all of these introduce students to peers in such a way that natural connections form.
We must also consider the student leaders in informal peer support. Student personal trainers, student athletes, residence hall student desk attendants, tutors, and fraternity or sorority students are examples of students who have a higher visibility or level of connection on campus with the potential to serve as a resource to their peers. A mix of student employment and student involvement roles, most of these will not include a formalized training on providing peer support and it is not a focus of their experience. Yet, the nature of their interactions with students may mean they are in a position to provide peer support to others at some point.
Peer Support is HIP
Certainly, peer support seems inherent in several of the high-impact practices (HIP) found to be beneficial for college students due to its tremendous effect on student retention, engagement, and learning. It's difficult to imagine HIPs such as first-year experiences, collaborative assignments, learning communities, and common intellectual experiences occurring without peer support playing a large role along the way. Service and community-based learning also strategically allows students to forge connections with each other as they work together towards a common purpose.
Given that many peer support roles come by way of student employment, initiatives like Iowa GROW (Guided Reflection on Work) strive to "enhance student success through employment" and "make student employment a high-impact activity." Efforts such as these seek to add value to student work opportunities through intentional conversations facilitated by supervisors to create better connections between work and learning. By seeking to "reframe student employment from transactional to transformational, from supervision to mentoring, from cost to investment," progress here can increase the meaning of peer support able to be delivered in student employment roles.
Learn From The Best
What are the different ways institutions are fostering a community of peer support? Wilmington College and Columbia College Chicago provide a peer support program through a diversity and inclusion lens while Scripps College and Los Angeles City College use more of a "first year experience" approach. Others bring a mental health and wellness focus, like the student-led TrojanSupport initiative at USC or nationwide efforts like Collegiate Mental Health Innovation Council from Mental Health America.
DePaul University uses a broad perspective to provide an array of formal and informal peer support. Not only do they conceptualize general student involvement as a way to receive peer support, but other options include LGBTQA and men of color efforts as well as a comprehensive and "holistic" STARS (Students Together Are Reaching Success) program, which includes peer mentoring among its advocacy, advising, academic support, and referral services.