9 min read
Serving Adult Learners in College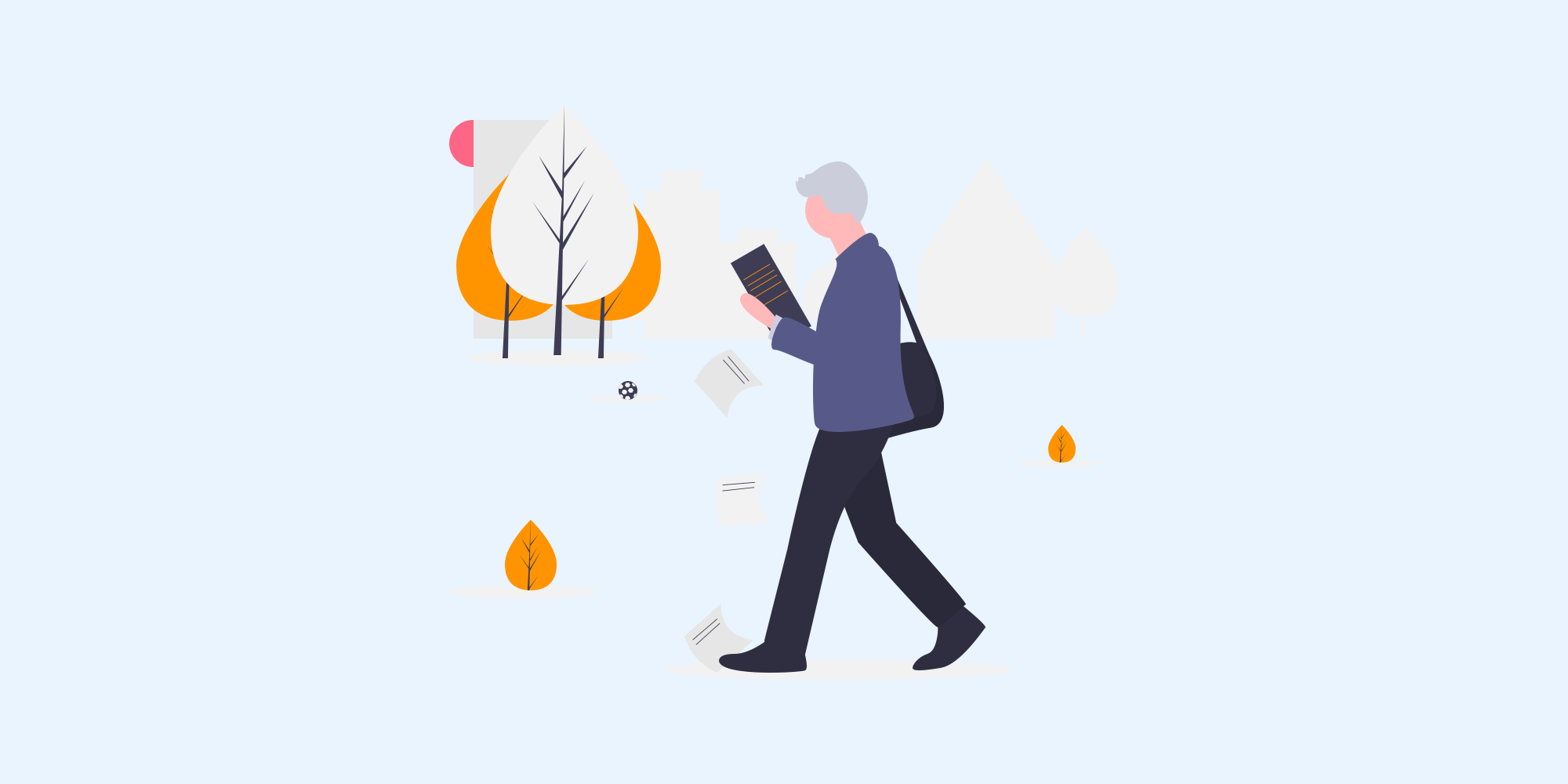 In this fourth post of our seven-part series, we look at issues associated with supporting adult learners in college. If you were asked to explain how your campus serves its traditional undergraduate population, you would likely be able to instantly list the programs, events, and services in place for these students. You could also probably explain the many ways that different departments on campus work together to engage these students.
Imagine if you were asked, instead, how you serve the non-traditional student population… This answer might not always be top of mind.
Sometimes referred to as adult learners, the non-traditional student population is typically considered to include students over the age of 25. In 2009, adult learners represented almost 40 percent of all post-secondary students in the United States. From 2000 to 2012, this increased by 35 percent. Now, more than seven million students age 25 and older are enrolled in college for the Fall 2019 term.
What do we know about adult learners? First things first, they have a lot on their plate. The National Adult Learner Coalition notes that 58 percent work while enrolled in college and 26 percent are raising children. In fact, almost five million college students are parents. As a result, many adult learners opt for online or hybrid degree programs. Consequently, efforts for retention and persistence must be tailored to work in a virtual environment.
How can your institution succeed in supporting this growing student population? We've done the homework to identify some best practices in the areas of academic, student affairs, and other support.
Academic Support
Adult learners are ready to learn and are often looking for support services to help them do so effectively. According to the Digital Marketing Institute, these students favor experiential learning with applications to the workplace, microlearning that suits a busy lifestyle, and granting course credit for prior learning. They also value institutional partnerships with employers as it helps them feel confident that their degree program is in touch with the needs of the current job market.
It's important to note the learning style of adult learners. The Association of American Colleges & Universities reports that this population prefers self-direction in learning, displays an orientation to learning that is task or problem centered rather than subject centered, and exhibits a relatively high degree of motivation. They also want to complete their credits more flexibly and quickly and with more mobile accessibility. This could be why so many adult learners are also online students.
How can institutions make the online component of the adult learner experience easier to navigate? It comes down to communication, training, and strategic thinking. Ask learners what works for them, teach professors to improve accessibility for all learners, and choose technology that is designed to meet the unique needs of this population. It is also important to customize tech support for adult learners and acknowledge the challenges they might face.
eLearning Industry offers 10 tips for faculty who teach online courses geared towards adult learners, noting that it's important to diversify online content training, let students know you're there for extra help, and minimize course instruction while maximizing learner autonomy. Curriculum that is goal centered, hands-on, and offers real life application is what adult learners are seeking from their online courses.
Although adult learners want their academic life to be efficient and well-organized, they don't necessarily want to go it alone. Social support should be built into the academic experience of the degree wherever possible. Some faculty may incorporate social learning and social media to build community among adult learners. Other institutions are creating physical spaces for community and support. These can be for peer networking, academic tutoring, computer access, meeting rooms, and even success coaching. This may not seem like a match for online learners until you realize that students often choose local online degree programs, many living within 50 miles of their school's campus.
Student Affairs Support
While adult learners may not have a lot of time to engage with many student affairs services, it is a mistake to think that they don't need additional support beyond the classroom. There are several ways that key services can adapt in order to better serve adult learners.
For example, counseling and health services have created pathways to make themselves accessible to students beyond standard business hours. For medical help, many student health centers provide an after-hours care line like the Advice Nurse Services from the University of California-Davis. Others go a step further, like the University of San Diego, with programs like LiveHealthOnline, which provides telemedicine help 24/7.

Counseling centers may offer an after-hours on-call service to talk to a licensed therapist or sponsored helplines for immediate mental distress or crisis services. In addition, promoting national resources like the National Suicide Prevention Lifeline or online programs like TAO is a great way to increase access to available resources.
Campuses who serve a large online or working student population are also implementing online mental health resources like You at College and HelpPRO. These institutions can also benefit from expanding their "distressed student" trainings to include protocol for online instructors, since behavioral cues of distress are not always the same in a virtual environment. Post University, for example, saw a seventy-five percent increase last year in usage of their platform for instructors to send alerts to their threat assessment team, according to the director of the counseling center.
Career services is another area where dedicated efforts for adult learners are especially helpful. Consider that "missing, confusing, or overwhelming information on the local labor market" is often a challenge for adult learners, according to the The National Adult Learner Coalition. Couple this with the fact that a third of college students start their education as adults and it's easy to see why extra support in this area is critical. Having some work experience under their belt coming into college can be an asset, but trying to reassess career options in a new landscape once they inch closer to their degree can be daunting.
Adapting orientation for adult learners is a great way to better serve this population. InsideHigherEd dives into this subject, exploring the approaches of Bethel University and Pierce College. Efforts include orientation via an online class, orientation sessions throughout the year, a focus on "need to know" information, and half-day sessions. Pierce College incorporates classes on time management and balancing college and personal life into their orientation.
Meeting these needs can make a huge impact. Consider that 38 percent of adult learners leave college after their first year and less than half of adult learners earn a degree. Such issues with retention and persistence are often reduced through implementation of orientations designed to meet the needs of adult learners. These are growing in number, with 35 percent of institutions offering orientations for "non-traditional" students.
Other Support
What are some other ways we, as higher ed professionals, can better support adult learners?
Exploring meaningful partnerships with employers can go a long way. For example, institutions that work with Guild Education can help companies offer education as an employee benefit. Walmart, Chipotle, and Discover are examples of companies that are going this route. Institutions working with Guild Education are able to attract and work with adult learners in a program structure that serves them well. Starbucks provides education as a benefit exclusively with Arizona State University's online program, with full tuition coverage for full and part-time employees.
Adult learners may not be able to spend a lot of time on campus or be as engaged as some of the traditional undergraduate population, but that doesn't mean they don't want to feel like a part of the campus community. Simple campus campaigns like Adult Learners Week help to celebrate the progress these students are making towards their goals and shine a light on their student experience. Adult Learners Week is common in Australia, New Zealand, and Wales (as you can see by searching for #ALW2019 on Twitter).
Lastly, it is wise to make use of NASPA resources, such as their knowledge community focused on adult learners and students with children. This knowledge community also provides grants and awards that can further recognize or support efforts for this student population.
This is the fourth post in our Supporting Key Student Populations Content Series.