9 min read
Serving Historically Underrepresented Student Populations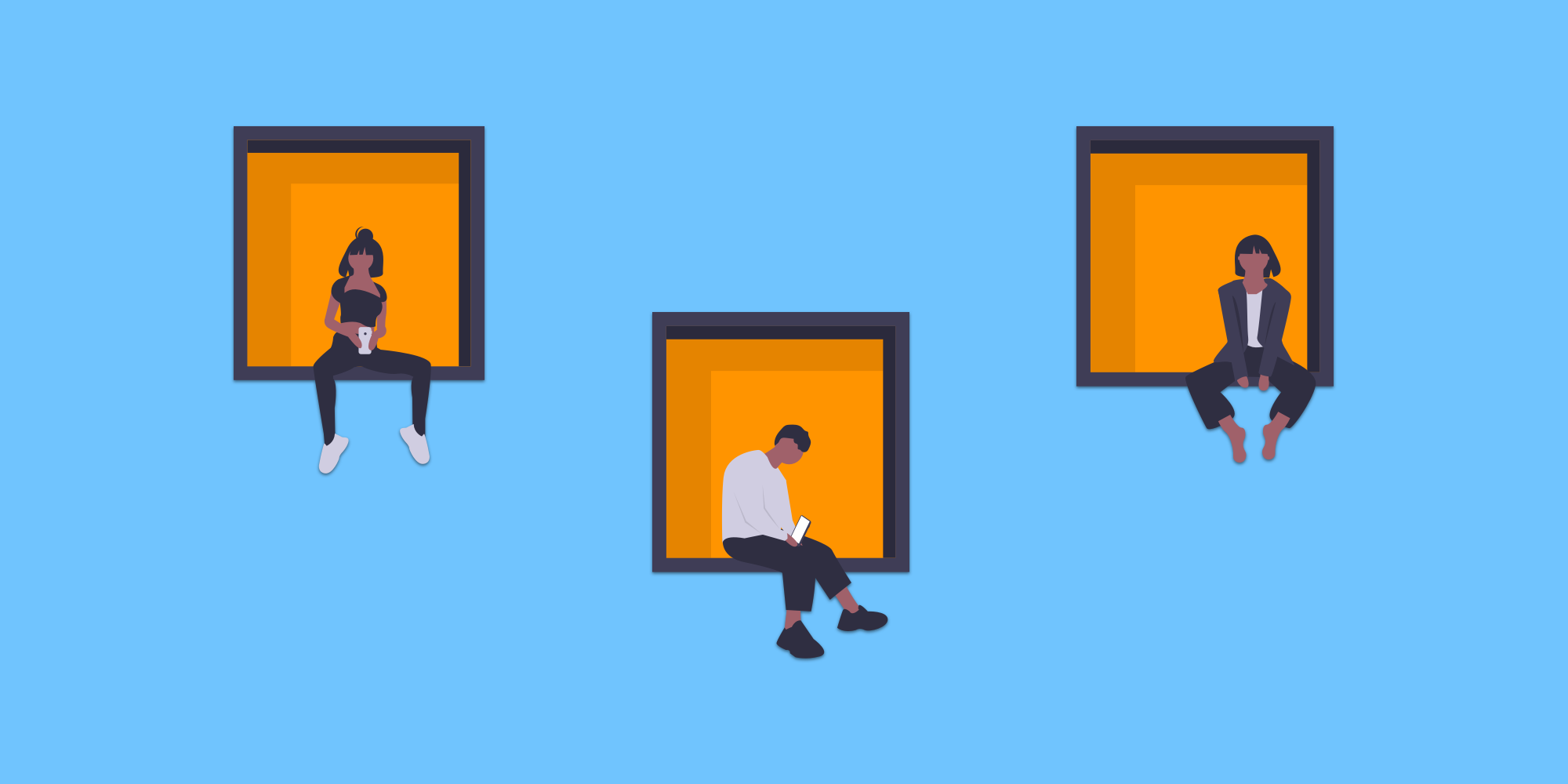 In this fifth post of our seven-part series, we look at issues associated with supporting students from historically underrepresented groups.
UC-San Diego considers these students, whose characteristics may be underrepresented in the university environment, to be at risk of being underserved, including them alongside first generation, low-income, and nontraditional student populations.
We've already explored how to serve first-generation students and adult learners, but what about other student groups who might be underrepresented?
Ethnic and racial minority groups are often top of mind when considering underrepresentation, but LGBTQ+, religious, and other minority groups are important to consider as well.
Some groups are growing in number but are still generally underrepresented, such as parents. According to EdSurge, this population has grown 30 percent in the last ten years as parents now make up a quarter of all undergraduates. Despite this growth, there is often still a disconnect between this population and their level of access to relevant campus resources.
Given that many different populations of students are historically underrepresented, let's consider some ways to better serve them in terms of academic, student affairs, and other support.
Academic Support
It is incredibly important to be mindful of individual needs in order to ensure that academic support is inclusive. For example, "time poverty" is the factor most likely to affect parents, with only 33 percent of these students finishing their degree program within six years of enrolling. What might adequate academic support look like for this group? First, acknowledge the reality of childcare-stress for student parents — be creative with space on campus to meet this need or leverage technology to expand resources. In addition, design learning with an "anywhere, anytime" mindset by opting for micro-learning rather than assuming the feasibility of long study sessions.
Academic support for underrepresented students also means thoughtfully delivering stand-by services in a more approachable way, so that they are easier to engage with for students. When it comes to office hours, for example, small changes can make a big difference. Dr. Laura June Davis, a professor at Southern Utah University, was amazed by the success she found from simply referring to her "office hours" as "student hours."
In an article for NPR, Elissa Nadworny argues that the greatest obstacle for students regarding office hours is often overlooked. "Students often don't know what office hours are — or what they're for, or how they're different from class time." Her solution? Tell students what office hours are — not just when they are. Nadworny goes on to share other ideas to make office hours less intimidating, including holding these hours at different campus locations in a roadshow-style set-up, renaming them "hangout hours," or using conferencing apps like Zoom that might appeal to commuter students. Adaptations such as these drive increased accessibility and inclusivity.
Early conversations about expectations and/or assumptions about college life can also help drive academic success for historically underrepresented student populations. Especially for those students who may not have friends or family who went to college, establishing an appropriate frame of reference for the college experience is key.
Take, for example, the fact that students often believe a "good lecture" helps them learn best, when an active learning approach actually results in better learning outcomes. The reason for this is that active learning is more seamless. As such, it doesn't always "feel" like learning and students think it is less effective than it really is.
Student Affairs Support
As with every student, those from underrepresented groups deserve well-designed and implemented career services. Thoughtful strategies, such as encouraging networking practice early and often, can help these students position themselves for success during and after college.
Career services staff can also help these students learn how to position some of the experience they already have to help make them strong job candidates. If, for example, students who are parents can recognize learning where it happens, they can translate the soft skills they practice as parents into the language of the workplace. Furthermore, Goldie Blumenstyk, a senior writer at The Chronicle of Higher Education, wrote about six ways colleges can help prepare low-income students, in particular, for workplace success.
The collaboration of campus TRIO programs and other student affairs partners is worth considering as well. While there are often a wide variety of TRIO programs housed under one department (e.g., Upward Bound, CROP, Scholars Program, Talent Search), the Student Support Services (SSS) program focuses on serving undergraduates. The University of Utah is an instructive example of what SSS and Student Affairs partnerships can look like with a schedule of upcoming workshops on their website, alongside a listing of available TRIO resources.
Peer support and mentoring programs should be a core component of any effort to better serve underrepresented students. While professional competence is the highest priority, it can be helpful for support and mentoring staff to be from backgrounds similar to the students they work with. This helps to accelerate and deepen trust, which goes a long way toward supporting student success.
Consider Catalyze, a new coaching program connected to AmeriCorps that works with colleges to provide mentoring and support for low-income students to guide them to graduation. Students are paired with alumni who utilize a developed curriculum of coaching and support. Following this example, institutions can explore ways to build more mentoring relationships between alumni and students of underrepresented backgrounds by working with alumni services, multicultural services, or even an individual academic program.
The American Indian College Fund focuses on helping Native American students complete their degrees, with mentorship as a key component. This approach is an adaptable framework for removing or minimizing the hurdles that students must overcome to pursue and complete a degree (e.g., poverty, academic unpreparedness, lack of faculty role models, family obligations, financial challenges, time constraints, etc.).
In addition, meaningful involvement in various campus activities can help students connect with a peer affinity group, one of the factors positively related to satisfaction, persistence, and degree completion. Whether by virtue of formal student organizations or departmentally sponsored groups, creating a strong community for underrepresented students like veterans to interact with one another can go a long way in terms of assisting students in realizing their educational goals.
Other Support
There are, of course, many other ways to support underrepresented students. Civitas Learning suggests that institutions utilize data to deliver services that best match the needs of their student body rather than simply relying on broader best practices. The report found that tutors, supplemental instruction, Greek Life, adviser meetings, and scholarships drove the most impact for student persistence. The effectiveness of each, however, varied based on a given student's demographic profile.
Financial equity is another important area to consider. The Institute for Higher Education found that only six of the 50 flagship state schools meet an affordability benchmark for low-income students and that most public universities fail to meet the financial needs of low and middle-income students. As such, increasing the accessibility of financial aid departments can be very helpful, potentially through partnerships and collaborations with campus TRIO departments. Furthermore, campus food pantries can alleviate some financial stress for students so they can focus on their academic success.
We cannot talk about serving underrepresented students without talking about the recruiting of diverse faculty and staff. Building a diverse, vibrant campus creates a more inclusive environment for underrepresented students to feel a bit more represented. Seeing more of themselves in faculty, career services, counseling services, and campus leadership can be affirming. This feeling of representation can go a long way to drive increased retention and persistence by improving their overall college adjustment, performance, and experience.
Finally, another way that colleges and universities can better serve underrepresented students is by sharing success stories. Whether it's online or in a campus publication, telling these stories helps other underrepresented students see the success of their peers. Viral online campaigns like #ILookLikeAnEngineer, which aimed to promote diversity in tech, can help drive the conversation forward. Michelle Glauser, who started the campaign, went on to create Techonica, a nonprofit focused on providing tech training for underrepresented groups.
Curious how Knack can help you better serve underrepresented student populations on your campus? Head over to joinknack.com/colleges to find out.
This is the fifth post in our Supporting Key Student Populations Content Series.